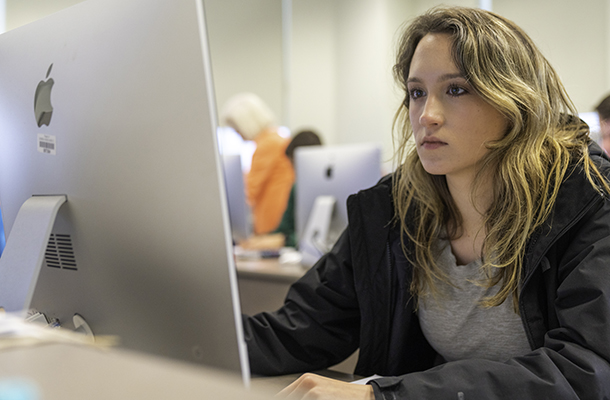 Students with an interest or natural talent in design now have an opportunity to further their skills and establish a rewarding career in the field of graphic design with a new associate degree at Georgia Highlands College beginning this fall.
"Students will be able to design and layout commercial artwork in conjunction with advertising and marketing organizations," Humanities Division Chair Allen Dutch said. "Our students will receive a foundation in these skills that they will take with them into the workplace or on to a four-year program."
The 60-hour pathway should take about four semesters to complete if students attend GHC full time.
According to the U.S Bureau of Labor Statistics Occupational Outlook for 2019, there are currently almost 300,000 Americans working in this industry with a median income of $52,000 per year.
"This pathway was created for students that would like to be involved in a career in artistic design both by hand and by utilizing computer software and techniques," Dutch said. "The pathway is designed for students that would like to continue on to attain a bachelor's degree from a four-year program."
Current instructors Brian Barr and Russell Cook are experienced in fine art, design and illustration. The program will be adding additional instructors with computer graphic and digital design skills, as well.
For more information, visit highlands.edu