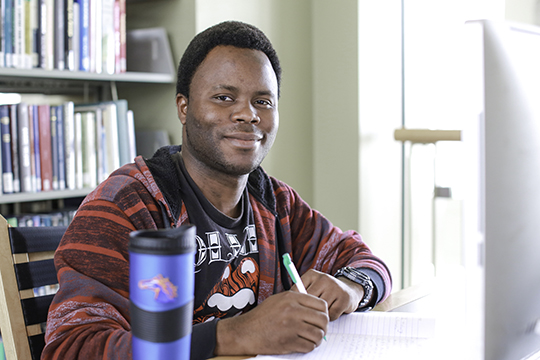 Georgia Highlands College is helping students meet the need for the quickly expanding healthcare sector in Georgia by offering a new bachelor's in health science. Students interested in working toward a career in the field of healthcare will now have a new opportunity at GHC beginning this fall.
The U.S. Department of Labor's (DOL) Bureau of Labor Statistics projects that healthcare occupations are projected to grow 18 percent through 2026, much faster than the average for all occupations, adding about 2.4 million new jobs.
"Currently, more than 25 percent of the students at the college are enrolled in a healthcare-related pathway," Dean of Health Sciences Michelle Boyce said. "By offering this new program, students now have the opportunity to continue their education at GHC to obtain a bachelor's degree and help fill employment needs in our local area. Students can gain employment immediately upon graduation or they can apply to professional graduate programs such as public health, physical therapy, dietetics, or medical school."
GHC's health science degree can be completed full-time in four years. Students with an associate degree in a health profession can complete the program in one to two years, depending on previous coursework.
"Students who have previously completed an associate degree in healthcare career programs such as Radiologic Technology, Surgical Technology, or Pharmacy Technology can also transfer to GHC and complete a bachelor's degree," Boyce said.
The DOL estimated there were 57,570 health educators in 2016 and employment is projected to grow 21 percent. The Georgia Department of Labor (GDOL) projects annual growth of 2.3 percent per year for healthcare occupations, and 15 of the 20 fastest growing occupations are in healthcare or are healthcare related.
Graduates of GHC's program will be able to perform, develop, evaluate, correlate and assure the accuracy and validity of health programs and health information.
"GHC graduates will be able to direct and supervise health education programs and operations and collaborate with clinicians and the general population," Boyce said. "Furthermore, they will be equipped to provide information crucial to improve the health of all individuals."
For more information on the new Bachelor of Health Science, please visit https://sites.highlands.edu/division-of-health-sciences/division-of-health-sciences/bachelor-of-science-in-health-science/