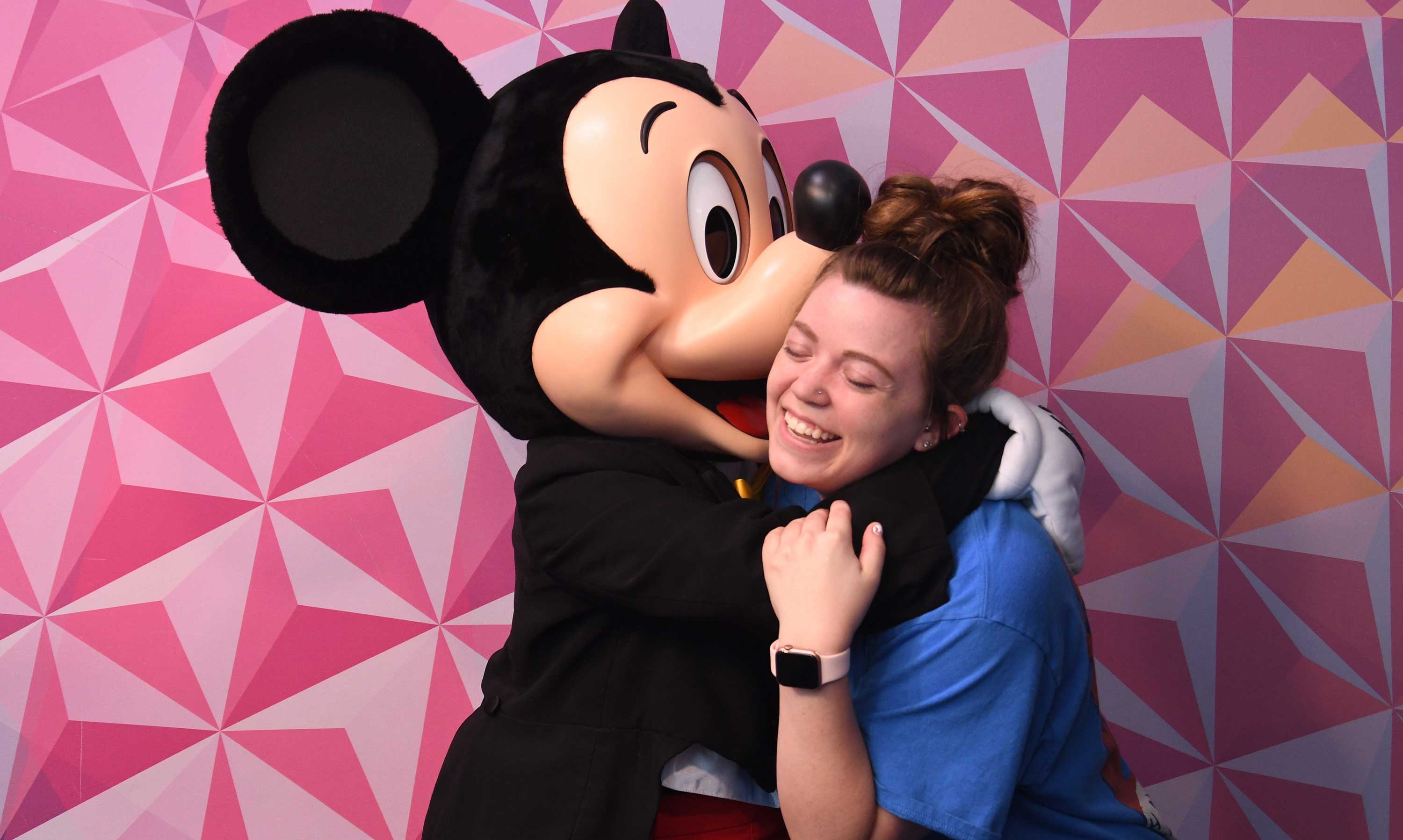 Coming from a self-proclaimed Disney family, Georgia Highlands College student Makaylah Young has been dreaming about working at Disney World since eighth grade. The nursing major's dream finally came true with her acceptance into the Disney College Program.
"The program has gained popularity over the years, so it is more competitive today. It took me four times applying for the recruiters to actually accept my application," Makaylah said.
After a long application process, including both a web-based interview and a phone interview, Makaylah was selected to participate. Through the program, Makaylah now lives in Orlando near Walt Disney World where she'll work and take courses for college credit. It's a busy schedule, but she wouldn't have it any other way.
"Sometimes work can be draining, but when you step into the parks as a guest on your off-day and watch your favorite nighttime spectacular, or ride your favorite attraction, or meet your favorite characters, you're brought right back into the magic," she said. "My favorite part about the Disney College Program will be the lifelong friends I have made, and the never-ending adventures I get to take."
And on the days she works at the ABC Commissary in Hollywood Studios, Makaylah gets to bring that signature Disney magic to life for others.
"I love being able to make magical moments for people. Seeing a child's face light up when I give them a free cupcake that Mickey Mouse personally made for them is a surreal feeling," she said. "I wake up excited to go into work because I know I get to make guests feel just as special as I do whenever I enter the parks."
Makaylah credits her time at GHC with her success in the program, and beyond.
"At GHC, I developed communication skills, reasoning skills, and problem-solving skills that I use daily. GHC helped me transition into college from high school, and now GHC is helping me transition from college into the real world," she said.