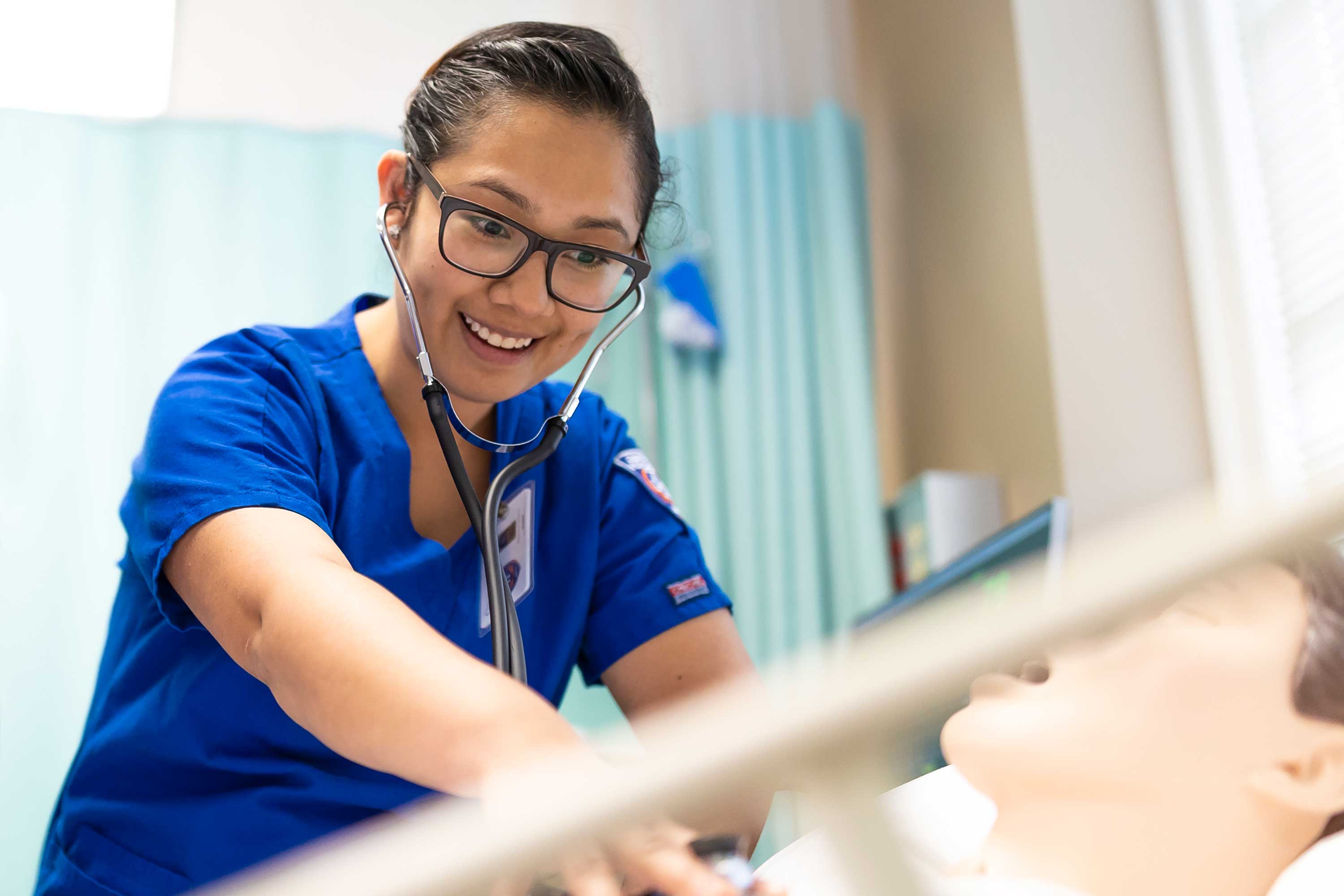 The Georgia Highlands College nursing program has been ranked number two in the nation for paramedics looking to expand their careers by becoming a registered nurse. RegisteredNursing.org, an organization based out of California, awarded GHC's program the second-place spot in its 2019 Best Paramedic to RN Programs list.
RegisteredNursing.org examined several factors in creating its nationwide list. The group examined tuition cost, average program length, and the number of cohorts annually. Pass rates for NCLEX-RN, the national nursing licensing exam, from recent graduates also played a significant role in the rankings.
GHC's RN bridge program for paramedics gives students the opportunity to be awarded credit for prior learning and exempt certain courses. To apply, students must be licensed as a paramedic in the state of Georgia and have at least 1,000 hours of clinical practice in the last two years or have graduated from a paramedic program within the last two years.
GHC's nursing program overall was also recently highlighted by RNCareers.org because of the program's high NCLEX-RN pass rates.
"It's always an honor to see our nursing program recognized nationally," said Dean of Health Sciences Michelle Boyce. "I'm proud of the faculty and staff in the program. Everyone has worked so hard to create such a successful environment for our students."
GHC offers an associate in nursing with pathways for those new to the field and bridge programs for paramedics and LPNs. For current registered nurses looking to expand their careers, GHC also offers an online RN to BSN program.
View the full listing and learn more at registerednursing.org/paramedic-to-rn
To learn more about GHC, visit highlands.edu