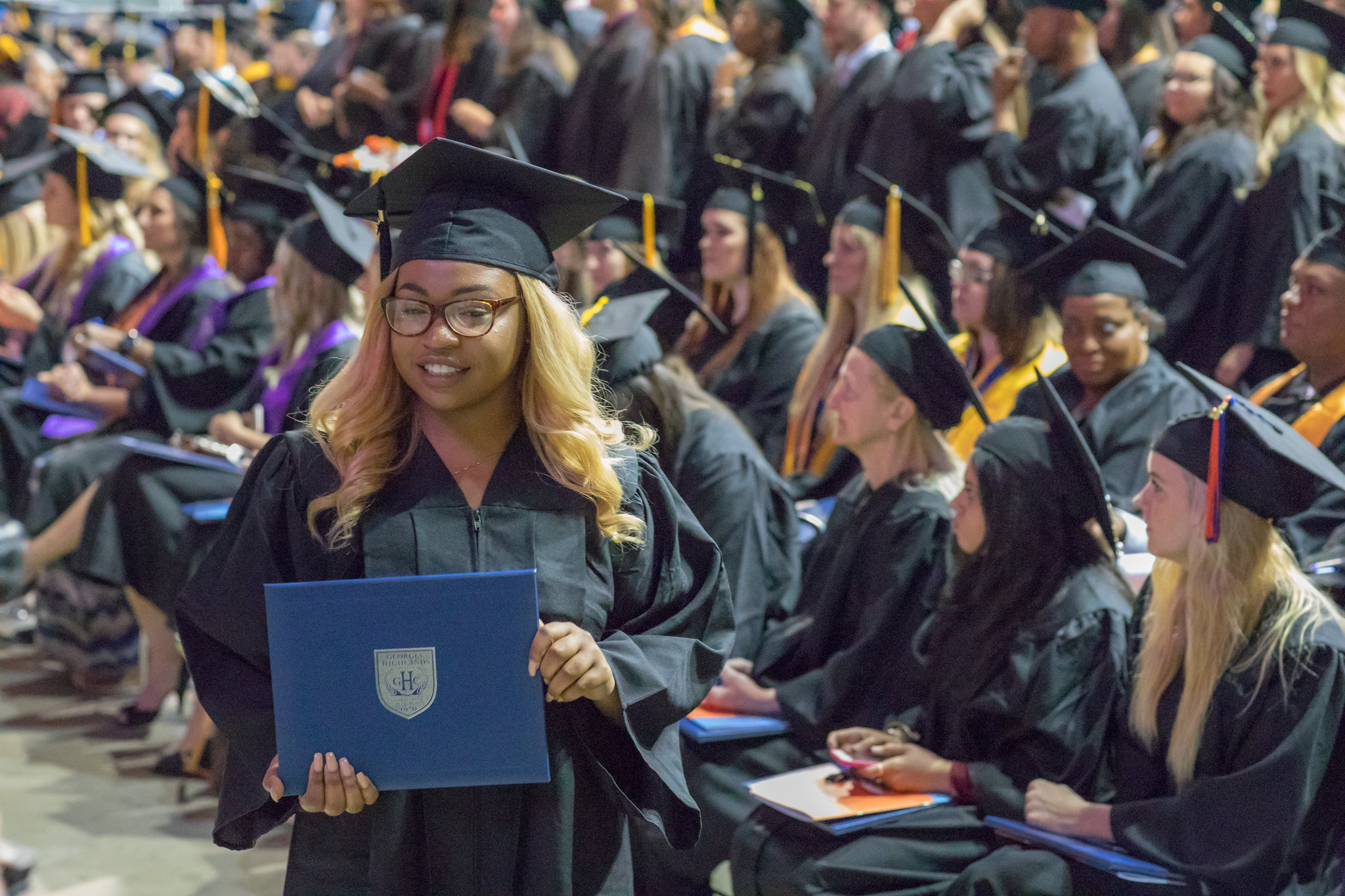 Georgia Highlands College Commencement will be held on Saturday, May 11th, at The Forum River Center in downtown Rome at 10AM. GHC will have up to 973 students receiving diplomas.*
The nursing pinning ceremony will be held at 6PM on May 10th at West Rome Baptist Church.
The faculty chose Kristie Kemper as the 2019 Mace Bearer and Nancy Applegate as the recipient of the Wesley C. Walraven Faculty Award.
Regent Sachin Shailendra will give the commencement address and bring greetings from the Board of Regents. Student Government Association President Danielle Griesemer will speak on behalf of the student body.
The Honorary Faculty Marshals will be Frank Minor and Billy Morris, and Donnie Denson will speak on behalf of GHC alumni.
On the floor of the Arena will be reserved seating for staff and invited guests. Free parking is available at the Third Avenue Parking Deck (adjacent to the Forum) and West 3rd Street parking lot (across the bridge from the Forum). Shuttle service will be available throughout the day from Broad Street, all the parking decks, and West 3rd Street.
**973 students receiving diplomas based on number of students who applied for graduation as of April 22 or who were awarded a degree summer or fall 2018**