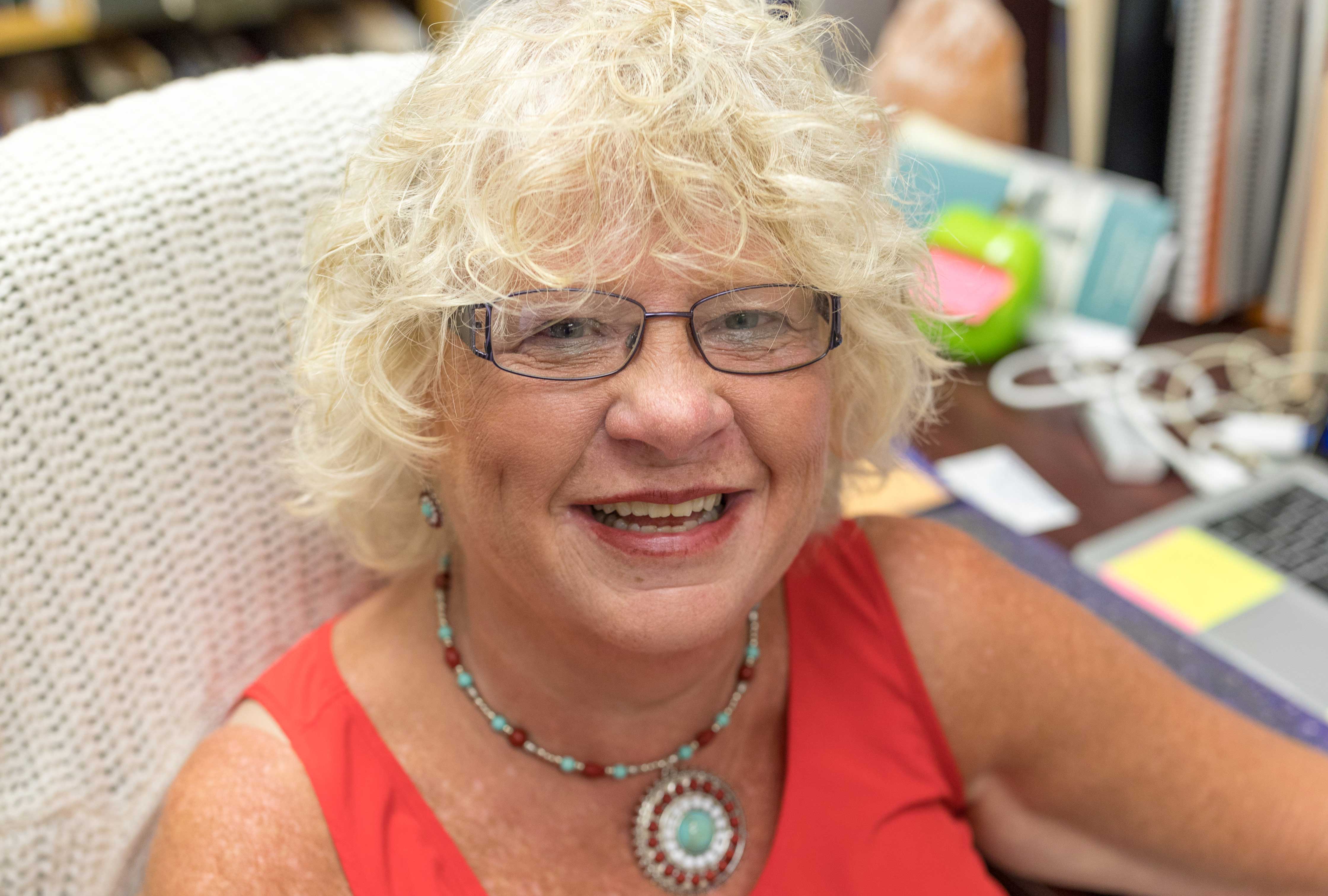 Susan Claxton shows off a tattoo of an anklet with a starfish pendant as she explains the story of the starfish.
It goes something like this: a boy is frantically throwing starfish on the shore back into the ocean when a man walks up and asks him what he is doing. The boy explains the tide is receding, and if the starfish don't make it out with the tide, they'll die. The man tells the boy he'll never be able to save them all and points out the miles of beach littered with starfish. The boy replied by picking up one, throwing it, and saying, "I made a difference to that one."
If you ask Susan, nothing embodies her life and mission more than this story. She has made it her personal goal to help as many people as she can and to help people learn how to help others.
She wants to be a light to those in dark moments… because she was alone when it happened to her.
In 1983, her son was stillborn.
She remembers being rushed down the hospital hall to an ultrasound room. It was her, the doctor, and a nurse. She felt alone in the cold room as the doctor pointed out the baby's organs on the screen.
"So, I asked him, 'Is everything okay?' and he said, 'No, there's no heartbeat.' I remember a tear rolling down my cheek and nobody said anything. I didn't feel like anybody cared… it was so sterile… it was just unreal."
The hospital staff attempted to call her family, but no one answered. Everyone was on their way to the hospital expecting she would deliver soon.
"I went into shock. I remember lying in bed and saying, 'I need Steven. It's time to feed him,' because I had already named him, and they told me, 'Susan, he's not here.'"
Later, they brought Steven to her, so she could hold him a while.
"After all that happened, I literally shut down."
But one day while Susan was at church, she learned that one of the girls who was attending was deaf. The choir director explained that the girl couldn't hear anything and was praying that someone might start attending the church who knew how to sign.
"This was right after my son died, and it felt like this was what I was meant to do."
Susan's church paid for her to attend GHC (then Floyd Junior College) to take classes on sign language. But after she learned and started helping, she wanted to do more. It was helping her to help others. So, she went on to graduate from GHC and then transferred to Georgia State where she earned her master's in human services.
Shortly after she graduated, she returned to work at GHC (Floyd College) and eventually became the director of human services. She wanted to make sure she could teach others how to effectively help others going through dark moments like she had been through with her son.
"I cannot appreciate this college as a student or as a faculty member more. I can remember the first graduation I attended. I sat there and watched my human service students cross that stage and I cried," she said. "It's amazing to me, if I had not started here, I don't know where I'd be today."
While working at GHC, Susan's daughter, Felicia, contracted a rare heart virus at 13 and had to have a heart transplant. Although the procedure went as planned, her body eventually rejected the new heart. In 1999, shortly after graduating high school, Susan's daughter died at 18.
She said the college supported her in a way she can't describe, and she wasn't alone when her second child died like she had felt with her first.
"This is the kind of climate GHC has," she said. "We truly care about one another. That's the kind of place this is. I felt like as soon as I walked through the doors here, I knew I was home. This place has my heart."
Soon after, human services students worked to put together the Felicia Claxton Memorial Scholarship, which is an ongoing Foundation scholarship for human services students at GHC. Susan proudly continues to give to the GHC Foundation and plans to for the rest of her life.
"I truly believe that everyone at GHC genuinely wants our students to succeed," she said. "I want to put my money here to help support that effort. GHC is the place where I want my money to go. I give to GHC because my heart lives here. This is an amazing place. I can't imagine being anywhere else or supporting any other cause. This is my home. It truly is."
Susan, who goes by Dr. C to her students, recently completed her suicide prevention specialist course and passed her exam for the American Association of Suicidology. She is now the college and university suicide prevention specialist for GHC.