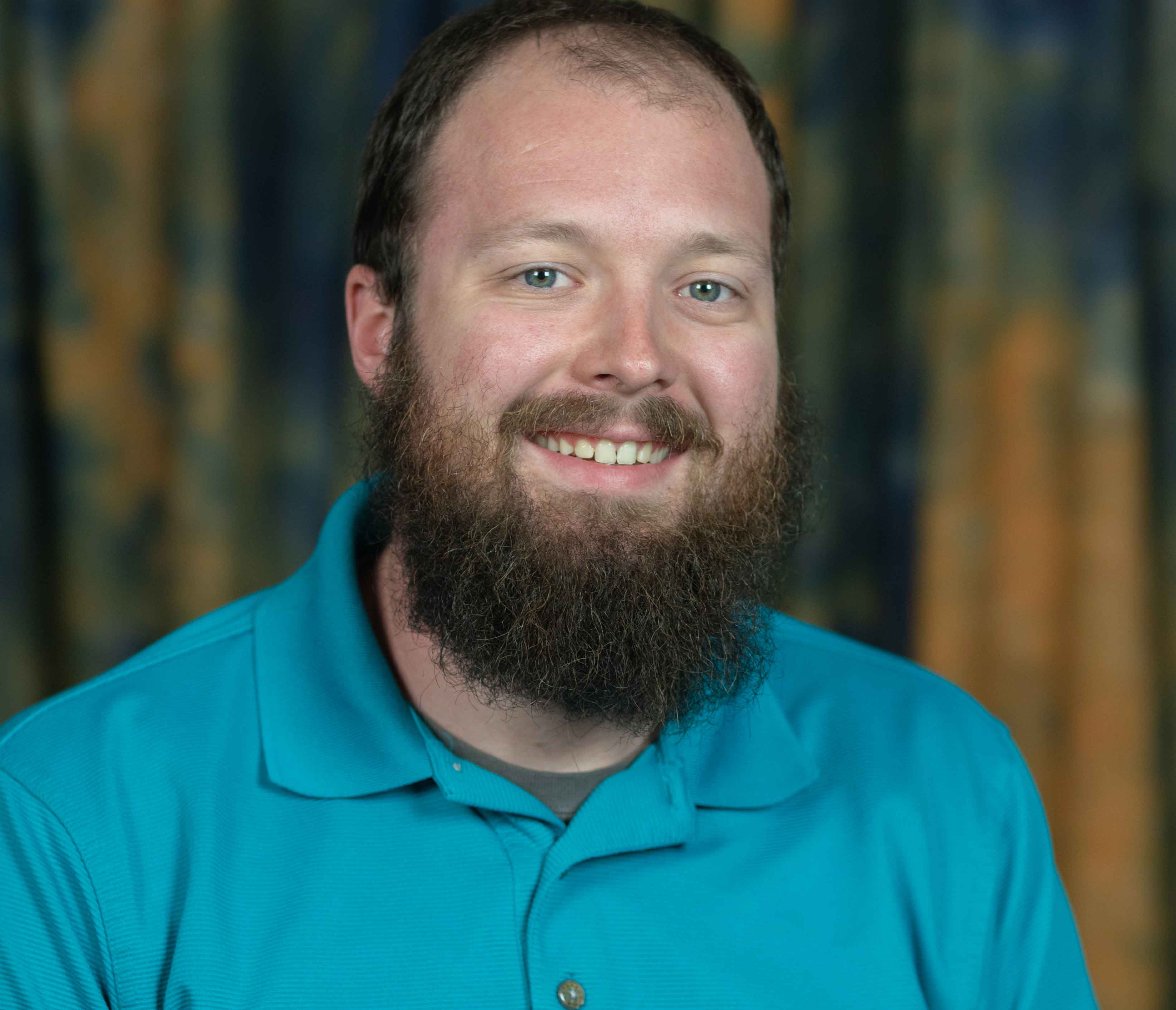 Instructor of Physical Education Jonathan Howard climbs onto the tables at the front of his class. He is about to demonstrate to his students how to measure the intensity of exercise by how easy it is to talk while increasing the speed of activity. He runs along the tables in front of the class as he lectures.
The students are laughing… but more importantly, says Howard, they are learning.
Howard was honored as the 2018 Cobb County Chamber of Commerce teacher of the year for Georgia Highlands College for his devotion to students and his unique approach to teaching.
"The biggest thing is I make sure that students can relax while they learn by trying to make sure they can laugh throughout class," Howard said. "Students can ask questions at any time and I will always do my best to answer them, even if we have to find that answer together in class. If students are interested in something, we will make class about those topics instead of what the textbook may be trying to have us cover that day."
Howard started at GHC in 2016. He holds a Master of Science in Applied Exercise and Health Science with a concentration in Exercise Physiology from Kennesaw State University.
He was drawn to work at GHC because he "saw how much the institution cared about the students and how closely they work with them to help them succeed."
Howard's own formula for student success is to be as interactive as possible.
"The best part of teaching is coaching students to answer questions that they have no clue on how to answer," he said. "You start by letting them tell you what they know and then guide them with small questions that they can connect to answer complex question. When you see the face of student when everything connects and they can fully explain it, it is a worthwhile experience."
Howard teaches a variety of courses, including physical education courses and science labs. He stated that he "loves to teach these courses" because the content "directly relates" to students and can be explained through "examples all students have gone through."
Howard said he was honored to represent GHC and be chosen as the 2018 Cobb County Chamber of Commerce teacher of the year for the college.
"This honor is very meaningful," he said. "When I won this award, many people showed me how much influence you can have on those around you. This award also reaffirmed that I am doing what is right to help this institution and my students."