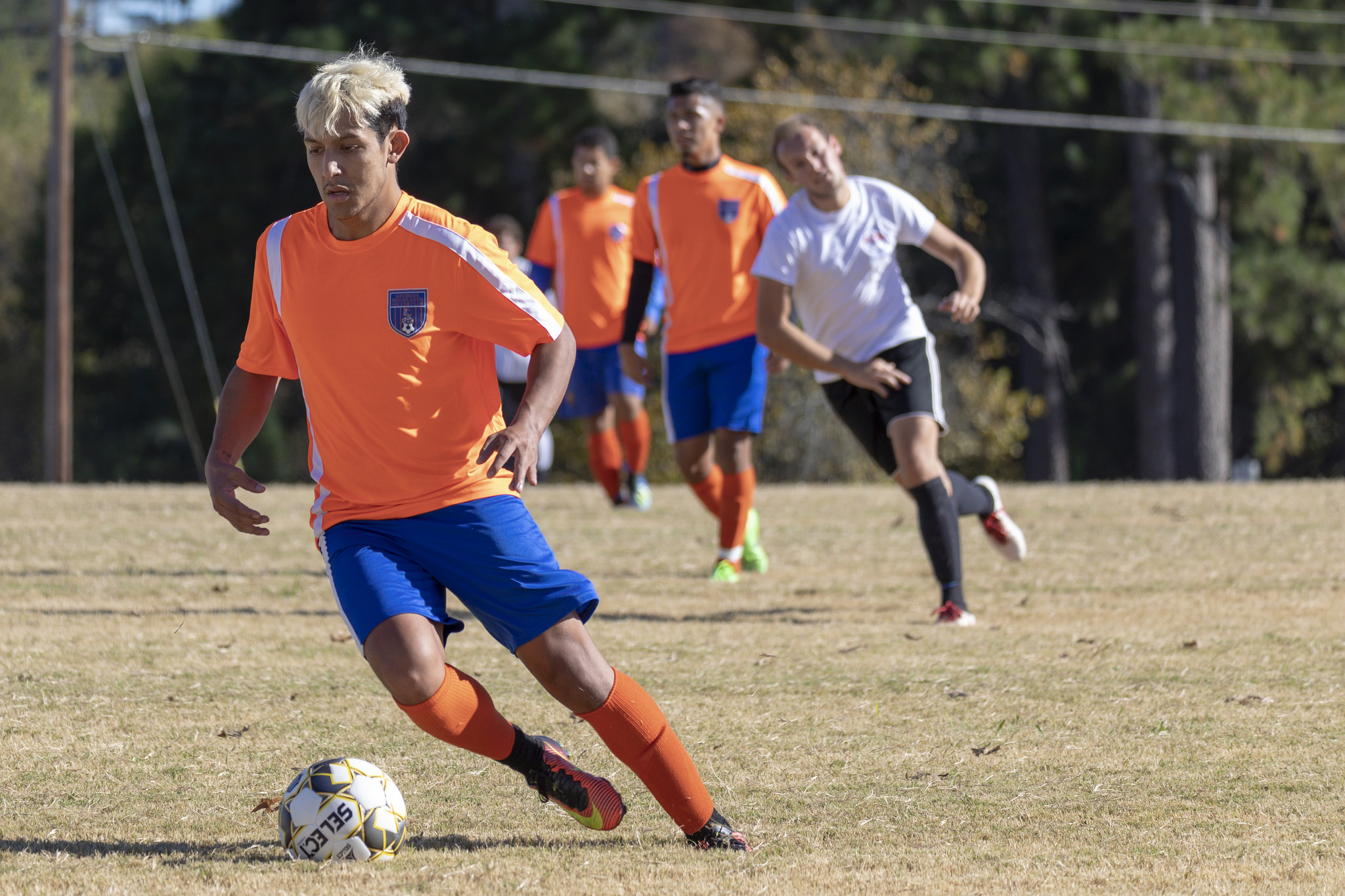 A new student organization at Georgia Highlands College is well on its way to a full membership with the Southeast Collegiate Soccer Alliance and a chance to compete in state championship tournaments.
The new GHC Soccer Club was started last year by students who wanted to play extramural soccer at GHC. Extramural teams travel and play against other club sports teams from other colleges.
"We started last spring with some co-ed teams playing in adult leagues with the Rome YMCA and LakePoint in Cartersville," Director of Student Life John Spranza said. He also serves as coach for the GHC Soccer Club. "This year, we joined the NIRSA (National Intramural & Recreation Sports Association) Region 2 soccer league, also called the Southeast Collegiate Soccer Alliance."
The SCSA has both men's and women's leagues and any college in the region can join to play within a state-based conference.
Currently, the GHC Soccer Club is an "Affiliate member" and must create its own schedule of at least 3 games versus other SCSA members to qualify for full membership next season. Once the team receives full membership, it is eligible to compete in post-season championships.
The GHC Soccer Club currently has two teams. The men's team has a roster of 24 and the women's team has a roster of 15. The teams are made up of students from across GHC's locations, but they meet and practice in Cartersville.
The GHC Soccer Club will play against other colleges, including Bryan College, Jacksonville State, the University of West Georgia, Dalton State, and more.
"It's sometimes difficult to get enough students involved to play intramural sports, so Club sport teams like the Soccer Club offers an outlet where students passionate about something can still be competitive and have some fun," Spranza said. "We have students from nearly all of our GHC locations playing on both the men's and women's soccer teams, so it's built relationships with students that they might not have otherwise met just because of the distance between campuses."
Spranza said there are a lot of students at GHC who really like to play soccer and who have played throughout high school or in other adult leagues. He stated home games are very popular and usually get quite of few in attendance to come watch and cheer them on.
"The GHC Soccer Club gives them the opportunity to play for GHC and instills pride and school spirit with them, their friends and family," he said.
To learn more about the GHC Soccer Club, contact the Student Life Office at the GHC location nearest you.