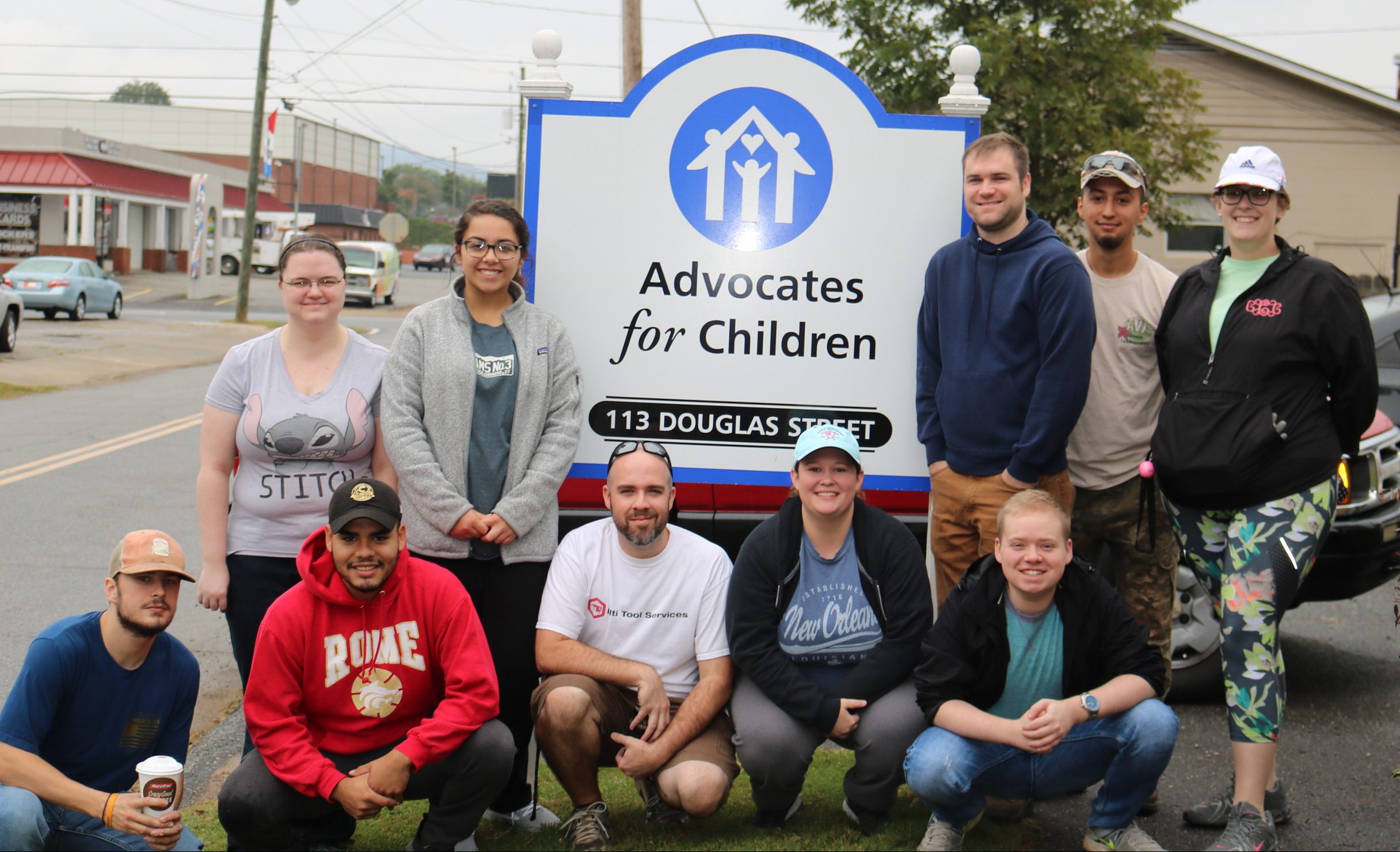 Each semester GHC's bachelor's in business administration (BBA) students take on service learning projects that are focused on using the skills and knowledge they gain from the classroom to help out the community in some way.
The students chose Children's Advocacy Center in Cartersville for their fall community project.
The Children's Advocacy Center serves as a site for forensic interviews of children in possible neglect or abuse cases and also serves as the home office for the Positive Parenting Program curriculum of the Hope in Your Home program.
The BBA students have scheduled out service days and are managing a donation drive at each of GHC's locations across Northwest Georgia.
During one of their service days, the BBA team organized a field trip for children at the center to visit the Tellus Science Museum and eat pizza. At the same time, the BBA students also worked at the Children's Advocacy Center to help with its landscaping, including constructing rock paths, laying pine straw, and pressure washing. The BBA team also helped inside with painting and cleaning some of the rooms.
The donation drive, which ends Nov. 8, has donation boxes at each GHC location and scattered throughout areas where each of the students live and work.
Bachelor's in Business Coordinator Mecole Ledbetter stated GHC's BBA program is more than just classroom lectures because professors include as many opportunities as possible to give students real world experience like this one.
"Professional career management and development has also become a major part of our curriculum," she said. "We want our students 'workforce ready,' and because of this, we have partnered with local companies such as Floyd and Cartersville Medical, Harbin Clinic, Shaw, Mohawk, Lowe's Distribution, and more for expertise on industry challenges, opportunities and trends that can help us keep our programs agile and responsive."
Ledbetter added that industry tours, service learning projects and industry class speakers help accomplish this goal.
To learn more about GHC's BBA program, please visit: sites.highlands.edu/bba/
To learn more about Children's Advocacy Center, please visit: https://advochild.org/contact-us/a-better-way-childrens-advocacy-center/
If you would like to donate to the BBA donation drive, please visit the GHC location nearest you.