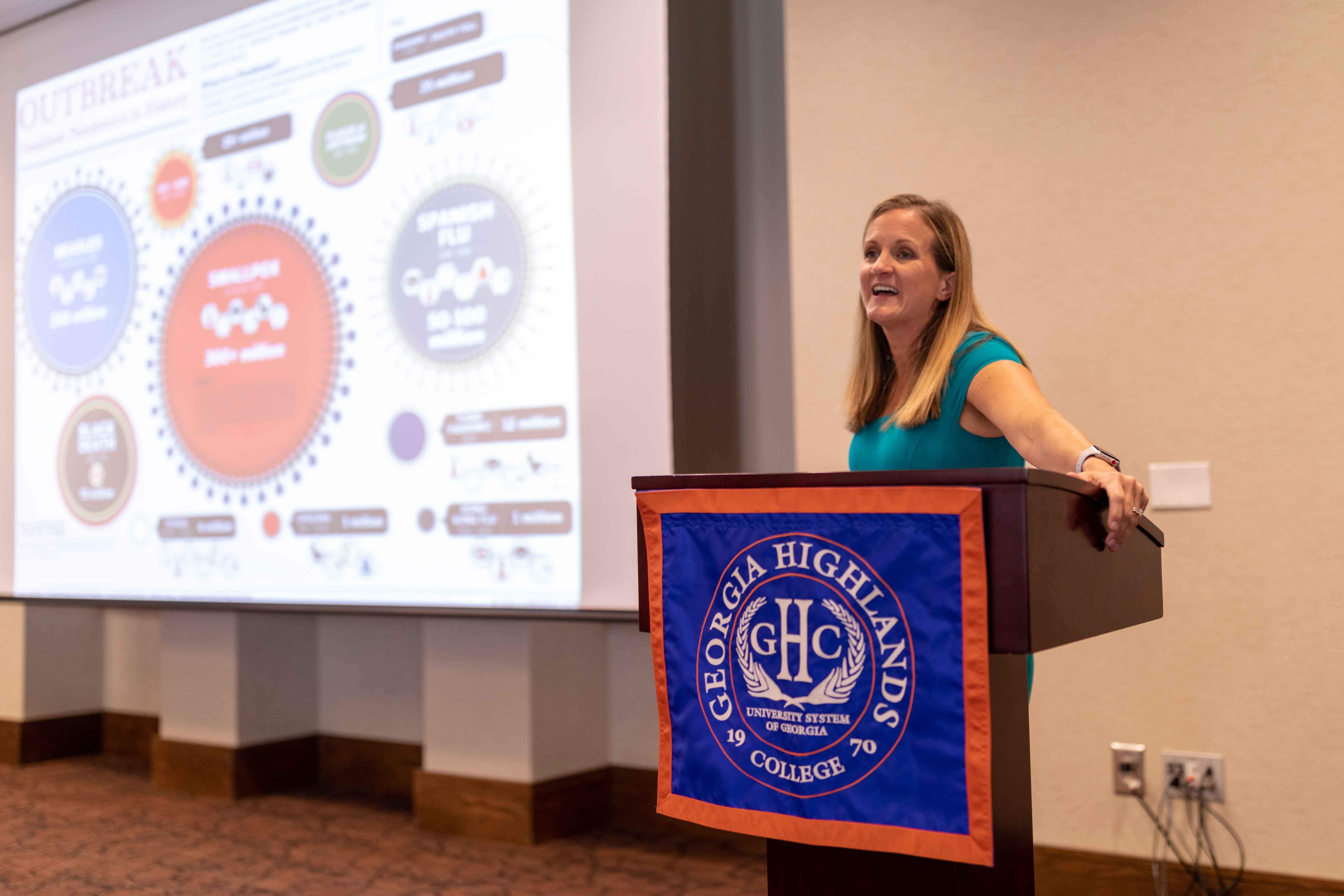 Georgia Highlands College hosted a Medical History Workshop this week for students with the Chieftains Museum/Major Ridge Home. The focus was on the threat of epidemics in today's society.
"The academic workshop was organized for students and faculty and focused on two issues in medical history of both local and global importance," Professor of History Bronson Long said.
Long explained the workshop examined two important ways disease shaped the past, namely the role of disease in the European conquest of the Americas in the sixteenth through the eighteenth centuries and the Influenza epidemic of 1918-1919 following the First World War.
Associate Professor of History Matt Jennings from Middle Georgia State University presented on the impact of diseases brought over to the Americas by Europeans. His presentation was titled, "What Disease Did (And What it Didn't): New Perspectives on the Entry of Europe into the Americas."
GHC Professor of History Jayme Feagin lead discussions on Influenza epidemics with a presentation titled, "The Great Flu and the Great War: The Global Impact of Disease in the Early 20th Century."
Feagin's history class also provided infographics on topics related to the history of wellness in the Atlanta/Northwest Georgia.
Additionally, Student Life hosted a free flu shot clinic for students in conjunction with the event.
The Major Ridge Home, which is located in Rome, was transformed into a museum in 1971. Today, the Chieftains Museum/Major Ridge Home is open to the public as a historic site and presents interpretive exhibits (permanent and temporary), educational programs and special events that pertain to the Ridge family and Cherokee history and culture.