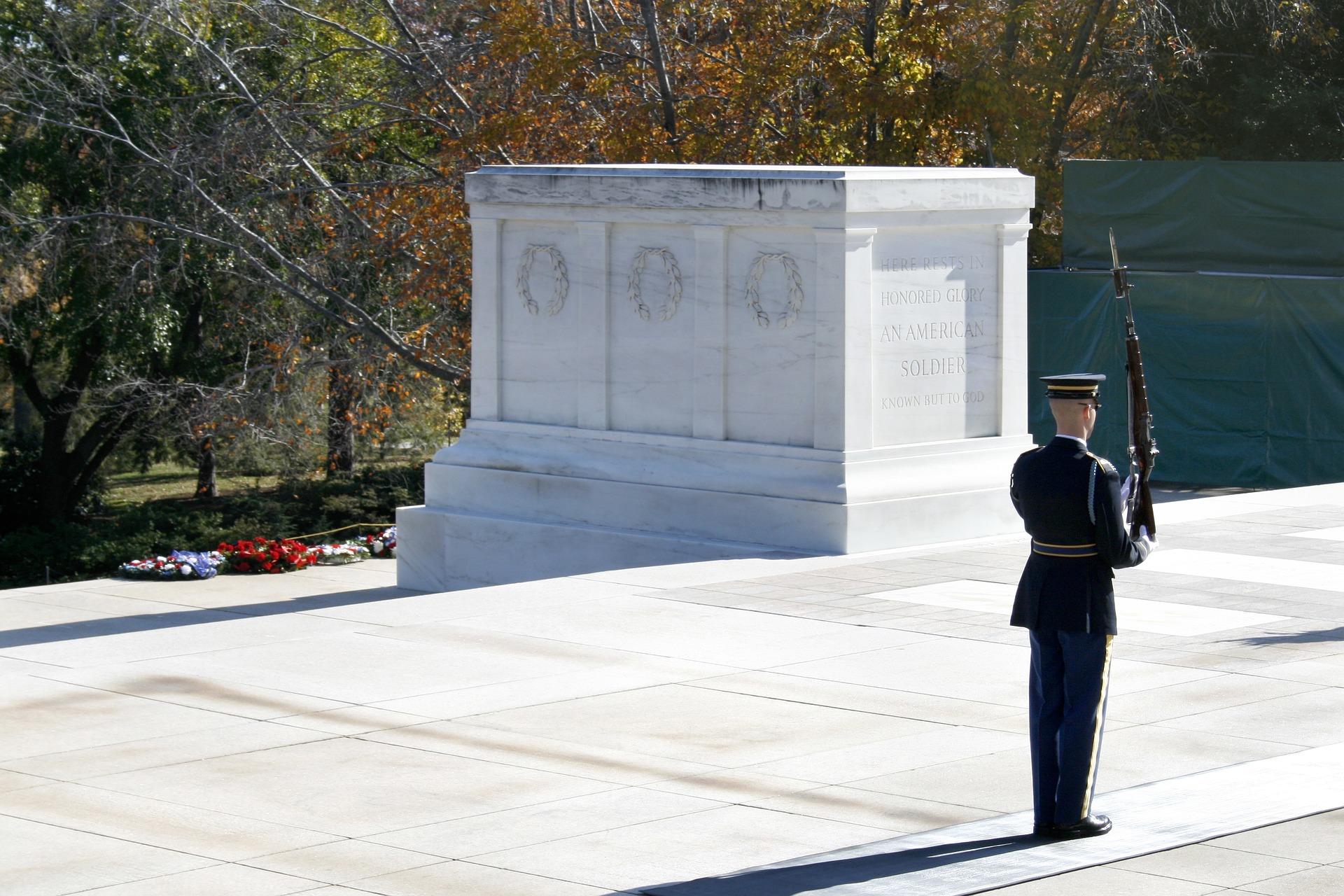 Georgia Highlands College will be hosting a Tomb of the Unknown Soldier exhibit on the Floyd campus in the Lakeview Building Art Gallery on September 11 and 12 with presentations and information sessions given between 8AM and 530PM.
The display is open to the public.
The Student Veterans of America Club is sponsoring the visit and members of the Rome Exchange Club have volunteered to present and hold information sessions.
The exhibit belongs to the Exchange Club of Rome and was constructed entirely in Rome by The Phillip Burkhalter Builders. Local Rome artist Chuck Schmult created the artwork, both the sculpturing and painting, to make it appear as marble.
The replica is 50 percent the size of the real one in every respect.
The exhibit has been shown to 10,215 people including students, veterans and church groups, including a tour throughout the country at the Eisenhower Museum in Kansas, as well as in Alabama, Colorado, Nevada, Florida, and Tennessee.
The replica is based on the Tomb of the Unknown Soldier which is a monument dedicated to American service members who have died without their remains being identified. The bodies of many American soldiers killed in World War I could not be identified. To honor them, the remains of one soldier was brought to the U.S. Capitol to lie in state, and on Armistice Day of 1921, it was ceremoniously buried in Arlington National Cemetery.
The tomb bears the inscription "HERE RESTS IN HONORED GLORY AN AMERICAN SOLDIER KNOWN BUT TO GOD." Congress later directed that an "Unknown American" from subsequent wars – World War II, Korea, and Vietnam – be similarly honored. Located just behind the tomb are the three crypts that hold the remains of the World War II and the Korean War.  The third crypt is now empty with the identification of the Vietnam War service member in 1998.