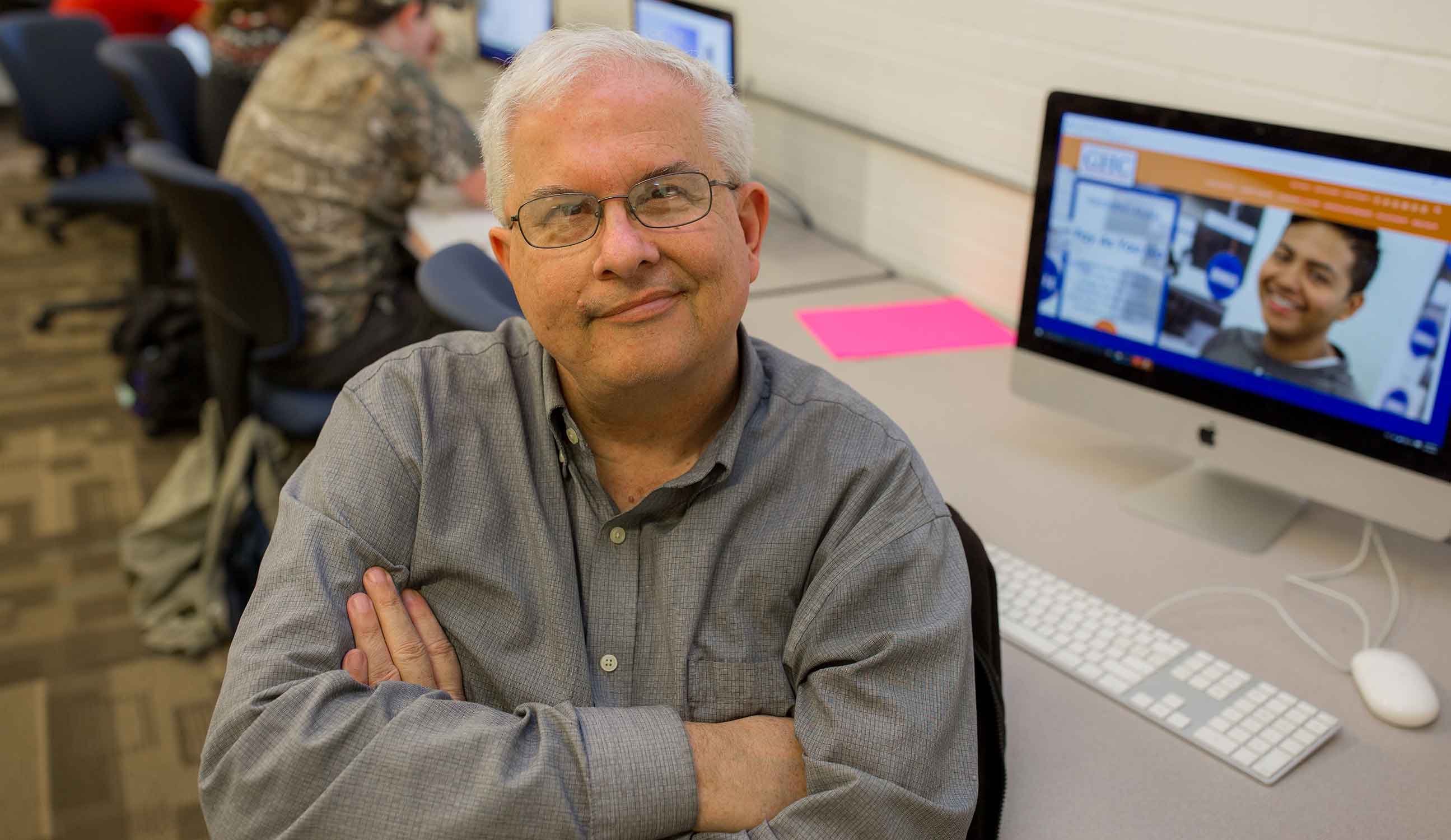 Harold Campbell recounts the Watergate scandal, the end of the Vietnam War, and the start of the Iranian hostage crisis as he thinks back on his early decision to become a journalist during his first few years at Georgia Highlands College over 40 years ago.
From 1976 to 1978, Harold went to GHC, what was then called Floyd Junior College. He had a work/study position in the Public Information Office and was an assistant editor for the student newspaper, the Six Mile Post.
"I should say that my career actually began here at Georgia Highlands College. I wrote many news releases which were published in area newspapers and broadcast over area radio stations," Harold said. "During my sophomore year, I won my first reporting award from the Georgia Collegiate Press Association for investigative reporting."
Harold ultimately received his associate degree in journalism from GHC, before transferring to the University of Kansas, where he received his bachelor's.
Having cut his teeth early on journalistic writing, Harold left college with a fervent appetite to do more.
"My first reporting job after graduation was at the Odessa American, where I was also a general assignment reporter and even helped out on sports. After a short time there, I returned to Kansas and worked at papers in Pittsburg, Independence, Chanute, and Salina. I also worked at the newspaper in Beatrice, Nebraska."
Harold went on to work for daily newspapers for 25 years.
"I mainly covered local and state government and education, although I also wrote plenty of general news and features and even covered a murder trial or two," he said. "I was interested in a lot of things as a reporter, but mainly how to communicate complex issues in an understandable way and giving a spotlight to people or places that might be forgotten or overlooked."
Harold continued to climb the reporting ladder, working as the assistant editor at the Independence (Kansas) Daily Reporter from 1994-1999, and then later as the managing editor at the Beatrice (Nebraska) Daily Sun from 2005-2007.
On top of his passion for journalism, Harold also had a passion for helping others. He soon found the opportunity to help those from other countries learn English. In 2010, Harold discovered a large demand for certified, native English speakers to teach English in Russia. And while speaking to a woman from Russia—who would one day become his wife—Harold decided he would move to St. Petersburg and begin teaching English.
He and his wife taught together for some years before being asked to consider teaching in orphanages in India.
"We were there for five months, three months in a city in northern India and two months in Bangalore, a city of 8 million in south India," he said. "India is one of the most unique places in the world… the juxtaposition of poverty and wealth and the new and the traditional made this a time I will never forget."
Harold says his journalism degree, experience, and early years at GHC opened several doors for him. He has decided to spend some time back where he started, bringing with him years of journalism knowledge and a world view.
Harold now works as a tutor on the Floyd Campus.
"In general, I enjoy helping people, so I hope I can help students learn how to communicate more effectively," he said. "What I love most about GHC are the smaller, more personal classes and how even as a student, I was always treated with respect by faculty and staff."