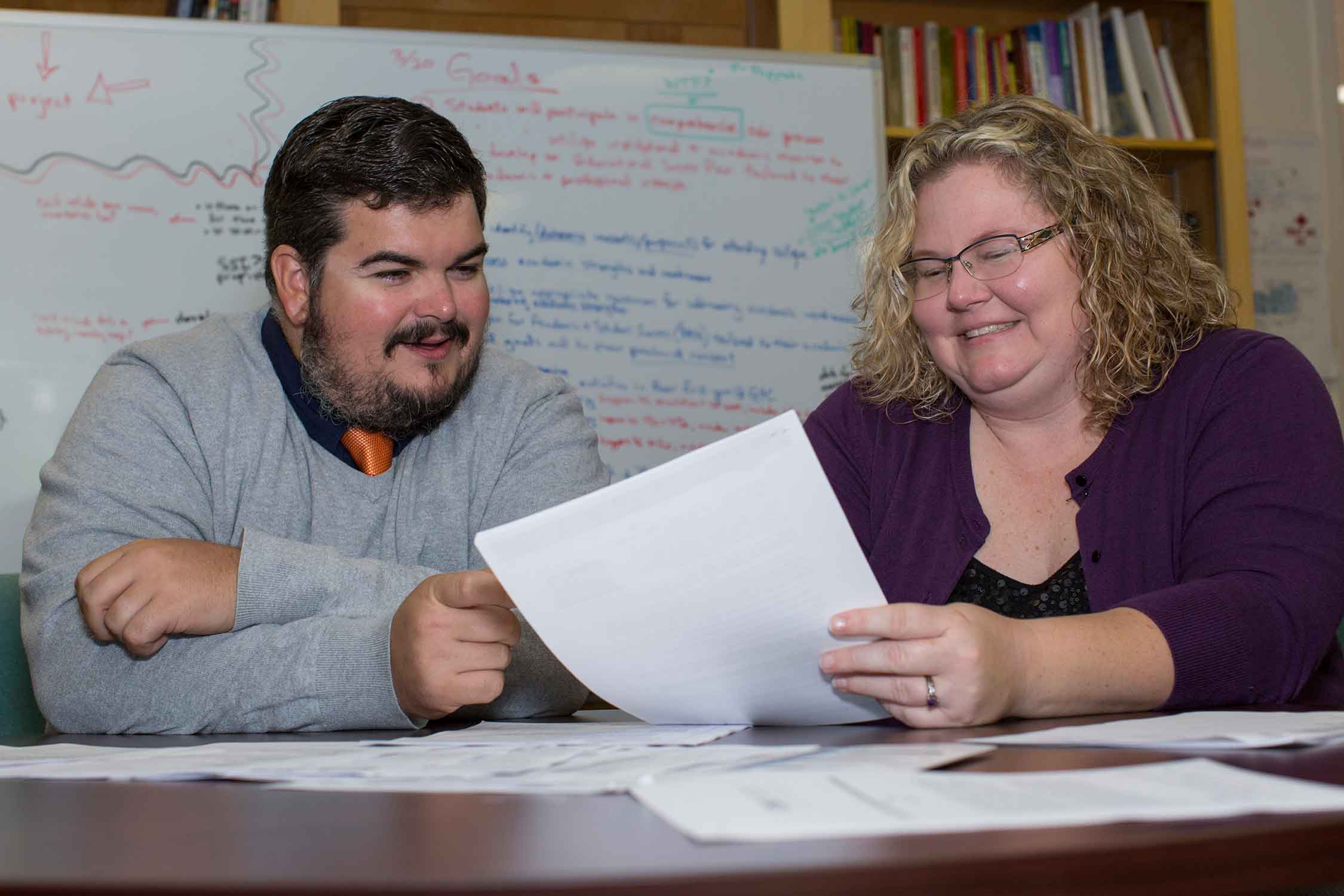 Georgia Highlands College has appointed Jesse Bishop as the new dean for Planning, Assessment, Accreditation and Research (PAAR). He will oversee the office of PAAR, which provides services, guidance and facilitation in support of the college's mission and pursuit of continuous improvement through planning, assessment and institutional research.
Bishop graduated from GHC in 2002. He returned in 2005 as part-time instructor in Developmental English and earned his Master's in English from the University of West Georgia in 2006. He was hired full-time tenure track in 2007.
He was selected as a Governor's Teaching Fellow for the 2010-2011 academic year as he was named Director of Diversity Initiatives. Since then, Bishop has served as an Instructional Designer and as founding Director of the Center for Excellence in Teaching and Learning. He earned his doctorate in 2015.
Bishop also served as editor-in-chief of the student newspaper the Six Mile Post while he was a student at GHC. Additionally, he has participated in National Endowment for the Humanities workshops, received grants from the Georgia Writer's Association to host literary events and a few of his poems have been nominated for the Pushcart Prize.
Currently, Bishop also serves as the President of the Rome International Film Festival Board of Directors and is a youth Academy soccer coach for Arsenal Rome (YMCA).
Bishop said he is looking forward to his new position and plans to build upon the work completed by those who came before him.
"I plan to expand our institutional research efforts and begin exploring more ways that we can use data to enhance student and faculty success at GHC," he said. "I plan to help other departments and offices use data and analyses to improve their work and the quality of the experiences we have at GHC."
Bishop stated he is excited to do more at GHC to give back to the college that helped him get this far and to pay it forward to other students by helping them do the same.
"We work at a college that literally changes lives and family trees," he said. "That's made possible by the dedication of the folks who work, teach and learn here."
PICTURE: Jesse Bishop (left) works as the founding Director of the Center for Excellence in Teaching and Learning with Instructional Designer Katie Bridges on future plans for the new CETL program at Georgia Highlands College.