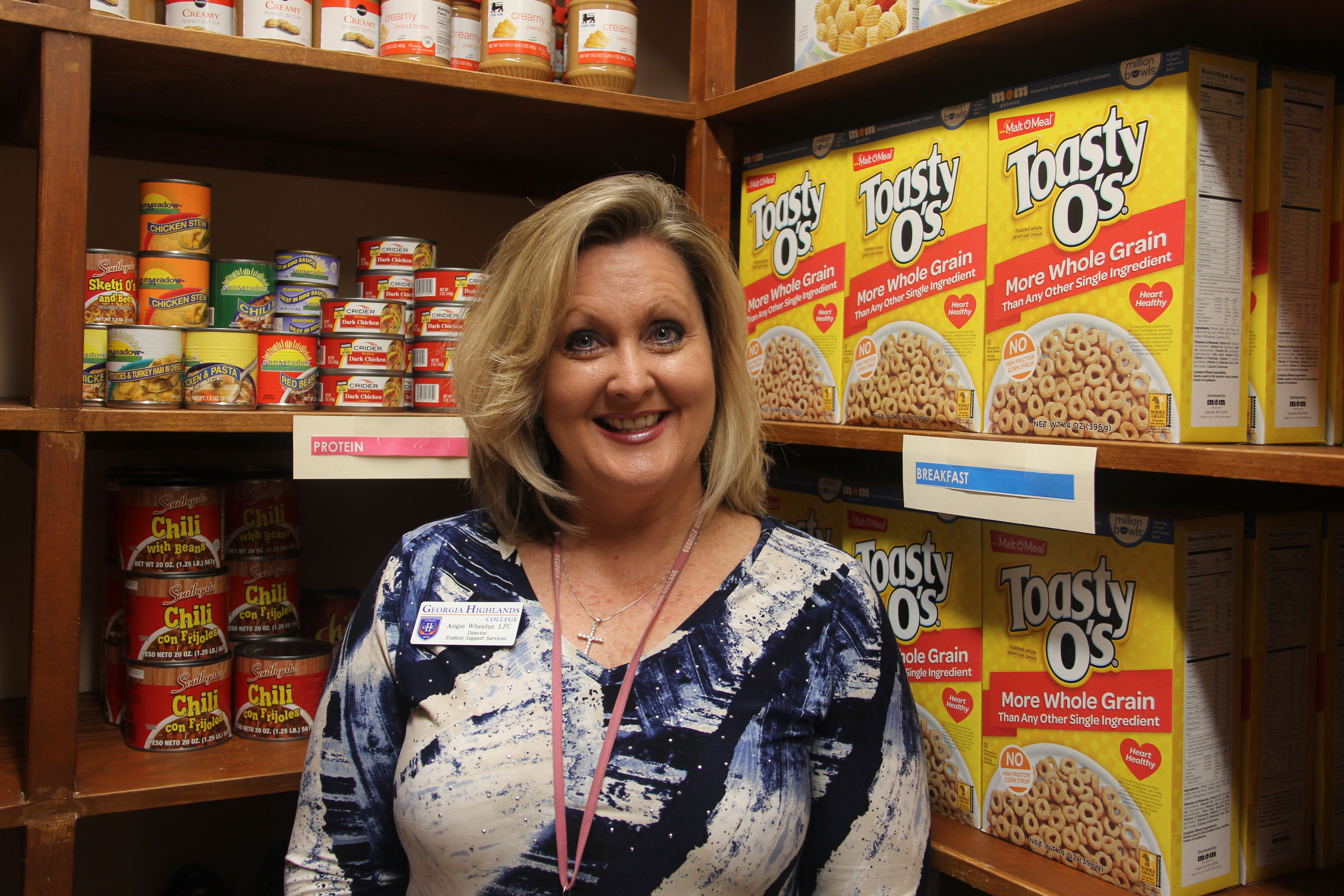 A few years ago, Georgia Highlands College started a project called the Charger Food Pantry to help combat the nationwide problem of food insecurity among college students.
GHC was recognized with the "Advocacy Award" at the 25th Annual Georgia College Counseling Association Conference, which brings together counselors from over 50 public and private universities across the state.
The GCCA honored GHC's Student Support Services team with the award.
Director Angie Wheelus said the problem arose from seeing so many students her department serves have so few resources and in some cases going without food while taking classes.
"These included single moms of all ages, non-traditional and traditional-aged college students who had no family support, and more," Wheelus said. "The problem afflicted students of all backgrounds."
GHC's Student Support Services team decided it was time to make a difference, so they partnered with a local non-profit, Rome Actions Ministries, to set up and stock a food pantry at GHC's Rome location as a pilot run.
Wheelus explained that the pantry is stocked with staple items like peanut butter, tuna, spaghetti sauce and other non-perishable food items, as well as personal items.
"It helps students who have fallen on hard times," she said. "They can stop by and collect up to 12 items once a week with no questions asked."
Wheelus said students are given a bag after checking in with their GHC ID each visit, and since the food and toiletries are provided through donations, there is no cost to student.
But the SSS team didn't stop there. They expanded the food pantry program to all of GHC's locations in Rome, Cartersville, Marietta, Paulding and Douglasville.
Wheelus and her department eventually partnered with GHC's Natural Science and Physical Education division to create a greenhouse to provide fresh produce to the food pantry.
A 160-square-foot plot of grow space split between a greenhouse and raised beds at GHC's Cartersville location is responsible for over 350 pounds of produce for the pantry already.
Wheelus stated the pantry has officially served over 1,000 students to date, as well.
"It is an honor for me to lead such a vibrant, caring staff who will go above and beyond to care for students experiencing food insecurity," Wheelus said. "The Student Support Services team has a front row seat not only to advocate for students in need, but also to watch as these students receive the blessing of the food and take charge of their success."
The SSS staff includes Counselors: Angie Wheelus, Dorothy Morgan, and Tara Holdampf.  Disability Specialists: Kim Linek and Phillip Thompson; WIOA members: Megan Conner and Kyle Wheeless.
Should you wish to donate to GHC's Charger Food Pantry, please make monetary donations at any GHC business office in Rome, Cartersville, Marietta, Paulding or Douglasville. To make non-perishable food donations, please contact Student Support Services at: sss@highlands.edu