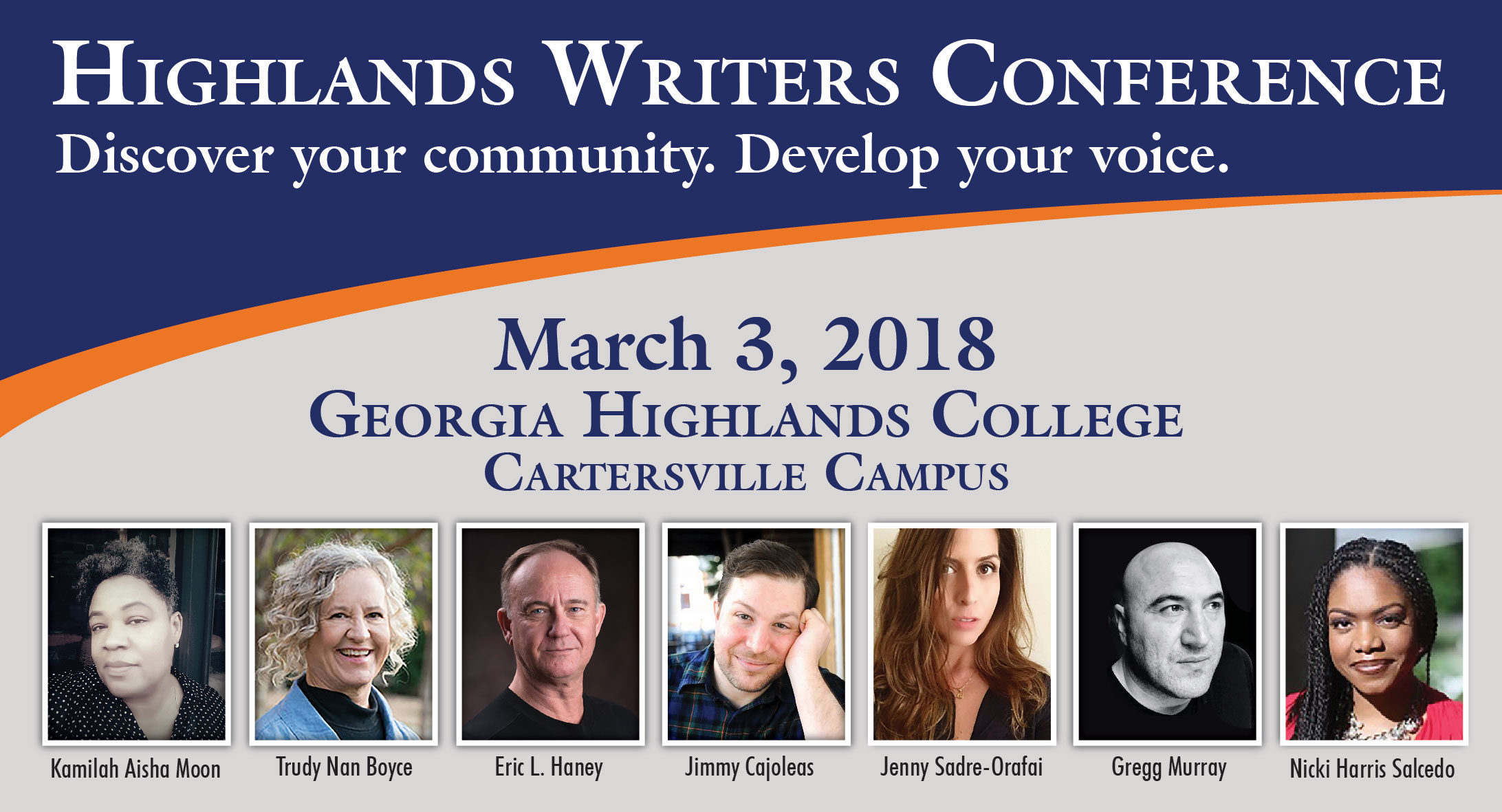 Georgia Highlands College is bringing together a number of special guest authors for the Highlands Writers Conference, a one-day experience connecting acclaimed writers with the local writing community.
The event is scheduled for March 3rd and will take place at GHC's Cartersville site.
Attendees can register for a full day for $55, which includes two writing workshops, a publishing panel, a lunch presentation, and a featured reading, or for a half day for $35, which includes one less writing workshop.
"This one-day program provides numerous opportunities for aspiring writers to learn about craft in a variety of genres as well as best practices for publication," English Instructor Jessica Lindberg said. "We welcome writers who have been practicing for years as well as those who have not yet set pen to paper."
Visiting writers include poet Kamilah Aisha Moon, who now teaches at Agnes Scott College in Decatur; mystery writer Trudy Nan Boyce, who draws on her experience as a 30-year veteran police officer for the City of Atlanta, moving from beat cop to homicide detective to senior hostage negotiator and now as a lieutenant; and screenwriter and retired Command Sergeant Major Eric L. Haney, who served in the army's most demanding combat units as a Combat Infantryman, a Ranger, and ultimately, as a founding member of the army's secret counter-terrorist arm: Delta Force, and is the author of "Inside Delta Force: The Story of America's Elite Counter-terrorist Unit," as well as a writer, producer, and technical adviser for the CBS television series based on his book called "The Unit," which premiered in January 2006 and won the ASCAP Film and Television Music Awards in 2007 for Top TV Series.
The lunch presentation will feature GHC professor and artist Brian Barr, who will discuss his experience working as a graphic novelist for the online series "Jackdaw."
A panel of members in the publishing industry will talk about publishing methods and how to reach both local and national audiences. Members of the panel include Director of the Georgia Writers Association Jenny Sadre-Orafai, who is also the author of "Malak;" Gregg Murray, editor of "Muse/A;" and freelance writer Nicki Harris Salcedo, author of "All Beautiful Things."
The featured speaker is Jimmy Cajoleas, author of the Young Adult novel "Goldline." In a starred review, Booklist writes that "'Goldeline's' heart-pounding race through the woods reveals a complex, magical world that will give readers much to contemplate." Publisher's Weekly calls the novel, recommended for readers age 10 and up, a "suspenseful tale of self-discovery."
To learn more about the event or to register, please visit: facebook.com/HighlandsWriters
MORE DETAILS: