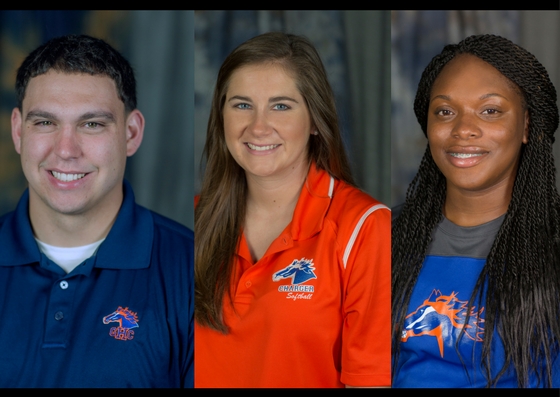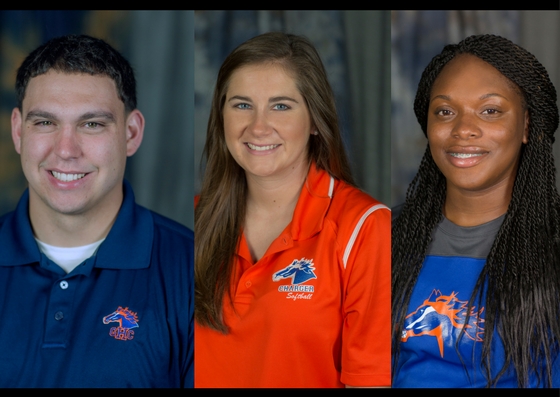 Georgia Highlands College welcomed three new coaches over the summer for the men's basketball team, the women's basketball team and the softball team.
Greg Schiefen comes all the way from Corning, New York. He will serve as the assistant men's and women's basketball coach.
Schiefen is a graduate of the College at Brockport, State University of New York, where he was a four-year letterman in basketball and earned his degree in sports management and coaching. He holds an ISSA Strength and Condition Certification, as well.
Before GHC, he coached at Corning Community College, Alfred University and Misericordia University.
"I always knew I wanted to coach," he said. "I enjoy being able to relate to the players and help them move on to the next level."
For Shakierya McClendon and Karlie Worley being brought on to GHC's coaching staff is just like coming home. Both of these new coaches are former GHC student athletes.
Shakierya McClendon is originally from Dooling, Georgia. She will serve as the assistant women's basketball coach.
She graduated from GHC in 2014, and then went on to earn her bachelor's in criminal justice from Shorter University in 2016.
McCelndon currently holds the record at GHC in women's basketball for most assists in a single game (18), most steals in a single game (10), most points in a season (525), most 2FG made (194), most FT made (113), most steals in a season (151), steals per game (4.58), most assists in a season (232), assists per game (7.03), as well as a career record holder at for points.
"I am a witness that GHC helps players become better people, better students, and better athletes. I look forward to being a part of that and I will forever be grateful for this opportunity," she said.
Karlie Worley is originally from Summerville, Georgia. She earned her associate in mathematics from GHC in 2015. She then graduated from Berry College in 2017 with a bachelor's in mathematics.
She will serve as the assistant softball coach.
While at GHC, she was a member of the inaugural softball team, made All-Region First Team and was named the Offensive Player of the Year.
"It is so exciting to be back at GHC," she said. "Playing for GHC was an awesome experience and I am excited to be a part of providing this experience to others."
For more information on the teams and student athletes at GHC, please visit: http://ghcchargers.com/
PICTURE: Greg Schiefen, Karlie Worley, Shakierya McClendon