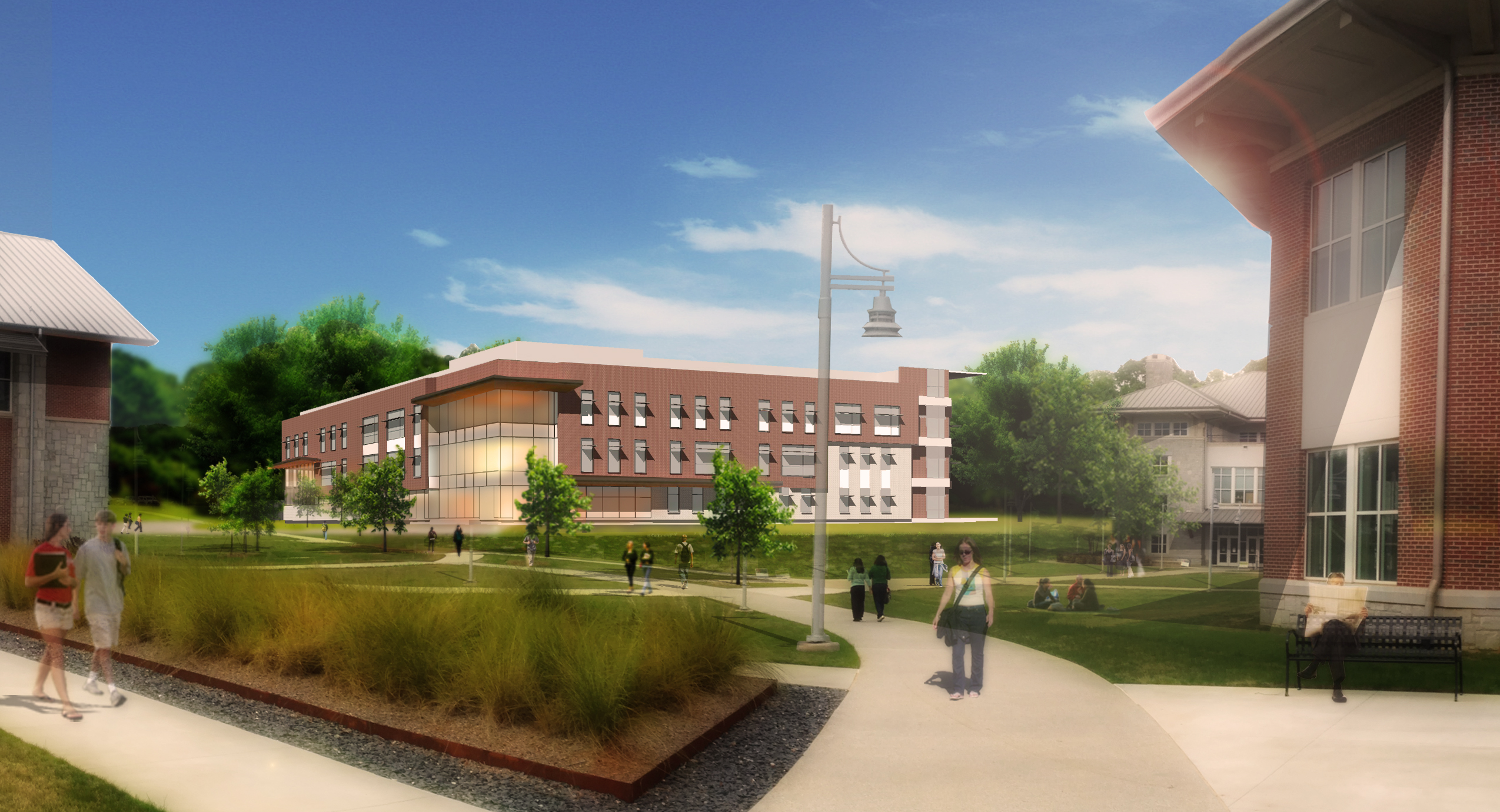 Construction has started on Georgia Highlands College's new academic building in Cartersville.
GHC has installed progress cameras giving viewers a chance to watch the construction live. The link to those channels can be found here: http://bit.ly/2vnSHK3
GHC has also asked students, employees, and visitors to use caution and avoid the construction zone. Currently, the Cline Smith Road entrance to the Cartersville location is closed until construction is completed. Drivers should use the Highway 20 entrance instead.
The new academic building will be focused on STEAM-based (Science, Technology, Engineering, Art, Math) areas of study. GHC pursued funding for the building and was approved under the fiscal year 2017 state budget which was approved by Legislature and signed by Governor Deal.
GHC received a total $22.5 million in state funding to advance the project: $2.2 for design, $17.7 for construction and $2.6 for equipment.
A groundbreaking event in April recognized the start of the 52,000-square foot building. GHC is planning to get a certificate of occupancy in Fall 2018 to be able to teach a full slate of classes in Spring 2019. It has been designed by the Stanley Beaman & Sears architecture firm and will be constructed by Juneau.
"The addition of this new academic building will include spaces for laboratories, classrooms, a lecture hall, study rooms and more," President Don Green said. "This increases GHC's ability to directly impact and support the community workforce through STEAM-based degrees, and it allows GHC to better serve as the University System of Georgia's primary access institution in the region."
Green added that the building will also contribute to raising GHC's current $132 million economic impact in Northwest Georgia. GHC has five locations across Northwest Georgia in Rome, Cartersville, Marietta, Dallas and Douglasville. He stated that the building also strengthens and broadens GHC's ability to maintain a strong relationship with K-12 school systems across Northwest Georgia.