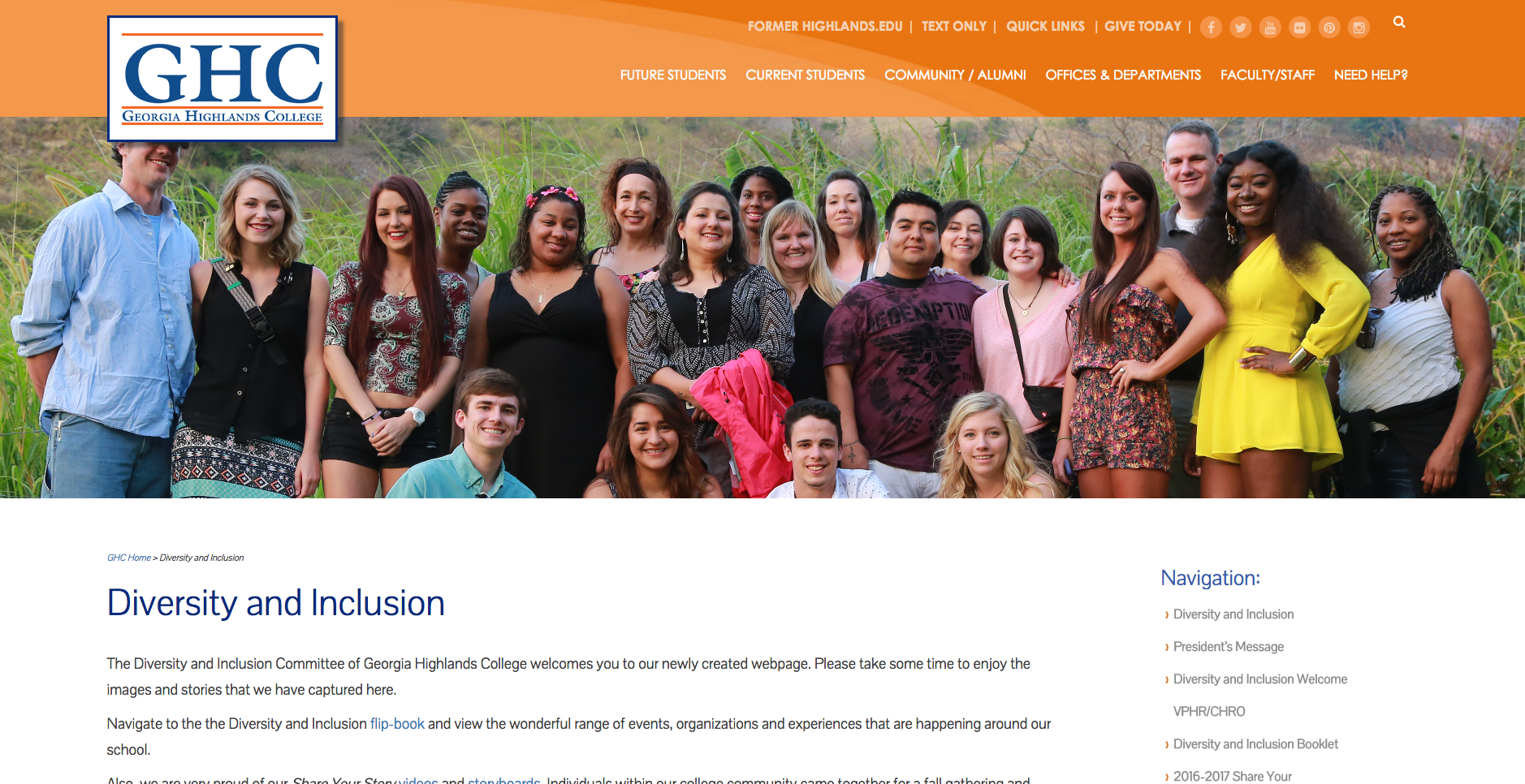 Georgia Highlands College faculty, staff, students and alumni came together to display and define what diversity means to them on a new webpage devoted to "Diversity and Inclusion at GHC."
The site was recently published and is in its first phase of many.
"We believe students, faculty, staff and administrators will agree that the content captured in this first phase of website development has an energy and vitality to it that represents well the dynamic nature of our college community's culture," Vice President for Human Resources Virginia Siler said. "This is just the start of creating a place that will draw us, future students and our communities in, and keep everyone informed of this important aspect of GHC and what is happening in this area of focus."
Siler stated that in the near future the website will be expanded to include "centers."
Siler says, "these centers will house resources and education more focused toward particular groups," such as centers devoted to LGBT+, Women, Multicultural, Interfaith, and more.
GHC Math Instructor Chris Hart is leading that effort.
"GHC's Center for Diversity and Inclusion (CDI) represents our commitment to creating and maintaining resources and education for our community and involvement," he said. "The CDI will be instituted as an online resource center to be able to maximize accessibility to the GHC student, staff, faculty and our greater community. Maintained by faculty, staff, and students, the CDI will strive to be current, relevant, and evolving for our community housing such things as an event lists, policy information, and general resources."
The new website can be found at: https://www.highlands.edu/diversity-and-inclusion/