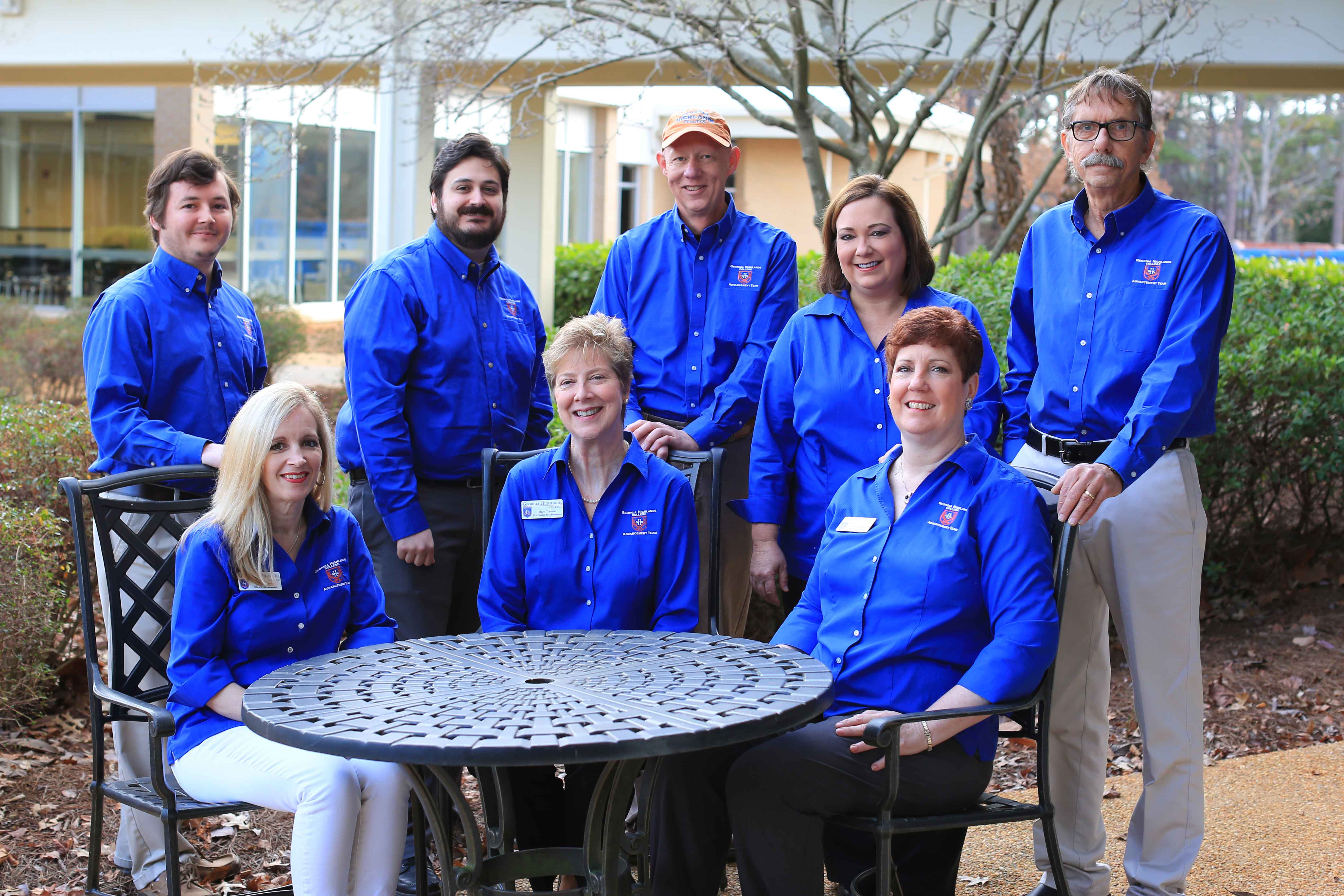 Georgia Highlands College's Advancement Division recently received the 2016 Overall Institutional Excellence in Advancement award. The annual award is given out by the Georgia Education Advancement Council (GEAC), which selects a winner from all public, private and technical colleges and universities in Georgia each year.
The Overall Institutional Excellence in Advancement award is presented to institutions demonstrating outstanding achievement and commitment to the field of higher education advancement.
Among the accomplishments the Advancement Division was noted for were: an extensive overhaul of GHC's brand, image and messaging; the revitalization of the Highlander magazine; being a crucial part of the last four consecutive semester enrollment increases; organizing and executing the President's Inauguration and Presidential Gala; increased funding for scholarships; working to secure approved funding for new construction under the fiscal year 2017 state budget; and much, much more.
"Our Advancement team keeps raising the bar and I am very proud of everything our team has accomplished," said Mary Transue, Vice President of Advancement. "The creative collaboration our team shows on a daily basis is impressive. We have a very dedicated and talented group of individuals and it is evident by the number of things we have been able to accomplish in one year."
President Green, who nominated GHC's Advancement team for the award, echoed Transue by saying he was proud to see GHC bring home the much-deserved award.
"More than ever, GHC's awareness in our service areas is increasing," Green said. "GHC is no longer a peripheral topic in the community. It is a part of the conversation. And our Advancement team has a large part to do with that."
The Georgia Highlands College Advancement team consists of: 
Sheila Jones and Nick Godfrey – Marketing & Communications
Jeff Brown and Justin Sucre – Digital Media
Ken Davis – Print & Design Services
Alison Lampkin – Alumni & Special Events
Cindy Gomez – Executive Assistant & Foundation Accountant
Mary Transue – Vice President of Advancement