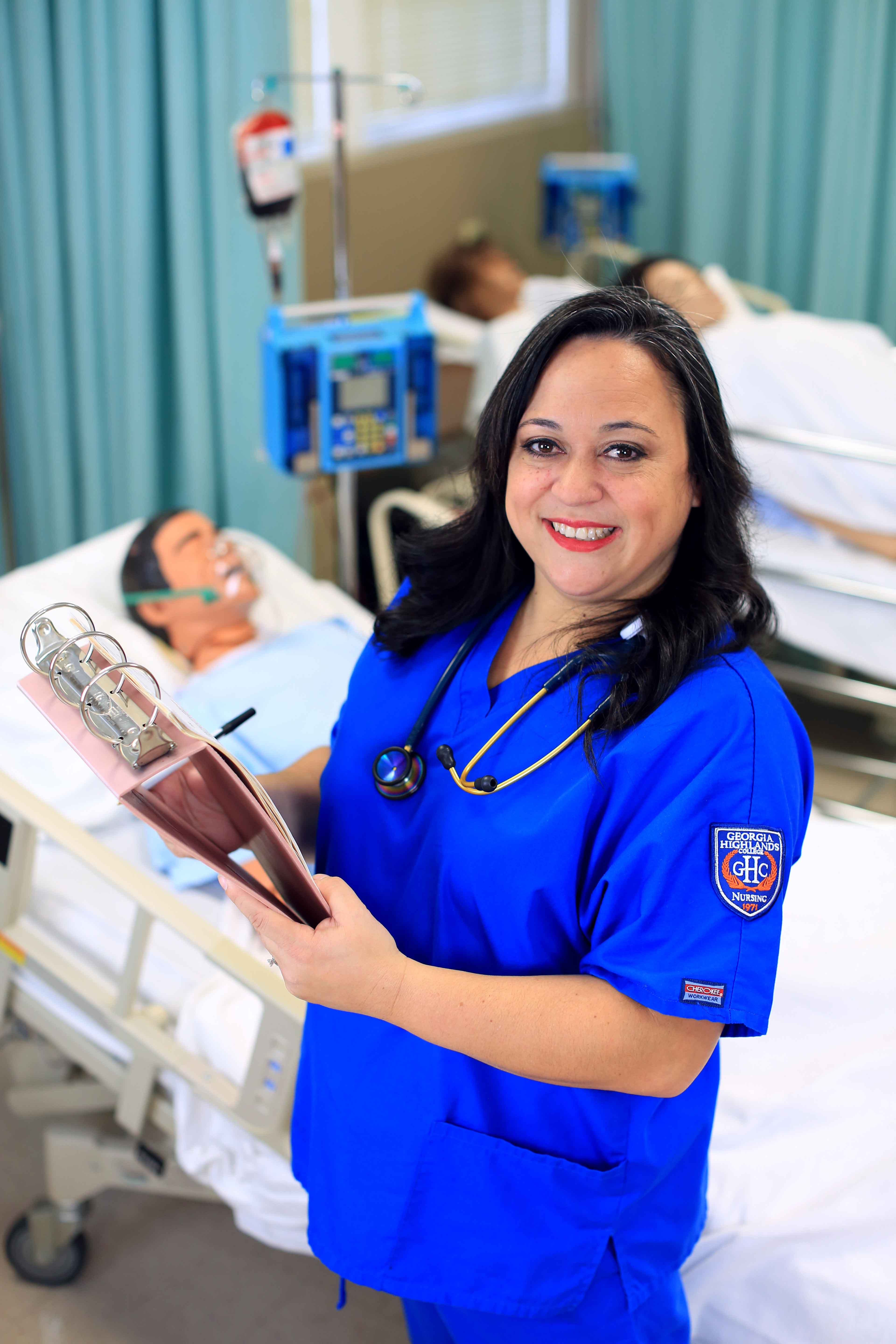 At 25, Michelle Edwards was a single mother living in an apartment with her son and teaching English for a living in Guatemala. She was born and raised in this third largest Central American country in 1974 as the first of three daughters.
"After I graduated high school, I had the opportunity to go to college in Guatemala, but I fell in love," she said. "You know that story…"
Michelle found herself alone with her son with no outside help.
"It was rough—very, very rough," she said. "Being a single mother in Guatemala is not an easy thing. There is no WIC, no food stamps, no governmental help—there isn't even child support."
Luckily, Michelle was able to find a job teaching English—her second language.
She said in 1988 she had the chance to participate in an exchange student program through her school. Michelle traveled to West Virginia.
"The only thing I could say was, 'Hello, my name is Michelle,'" she said. "I learned English very quickly. You are forced to learn, especially when you are immersed and nobody speaks your language."
Michelle took that skill to provide for herself and her son.
Some time later, Michelle was able to save up some money to take a short vacation to Miami to recharge. While she was there, she befriended someone she met while walking on the beach.
"There was no attraction right away," she admitted. "It was just a quick chat. We exchanged emails and I said I was from Guatemala. He said he was from—where? Rome, Georgia? Where is that?"
Michelle said that she returned home from her vacation not expecting to ever speak to him again.
"He emailed me the first time and I ignored it. He emailed me the second time and I ignored it. And the third time, I answered," she said. "It was 10 in the morning and we talked until 5 in the morning the next day."
In 2009, Michelle married that person she met on the beach. She moved to the U.S. and never left. The two now have two kids together and each brought a child with them into the marriage.
"We are all Edwards," she said. "We are all one family."
Michelle was happily married with a full family, but felt she still needed to finish what she had never given herself the opportunity to start so many years ago.
"I had my opportunity to go to college in Guatemala and I blew it," she said. "I want to be an example. How can I tell my child you need to go to college, if I don't do it myself?"
So Michelle did just that. She applied to GHC and was accepted. She then applied to the nursing program and is nearly completed with her associate. Next, she will apply to the bachelor's in nursing program at GHC.
"The best way to lead is by example. Opportunities don't come to you. You have to go and look for them," she said. "I think this is a redo for me…"
Michelle added she is more than happy that she chose GHC to pursue her dream.
"I feel like I am where I am supposed to be," she said. "I love the openness of the people that work here. In most facilities trying to reach the president is impossible. Here you call Dr. Green and he'll sit with you and have coffee. If you say, 'I need help with this,' they find a way to help you. People at GHC are open. The doors are open. You don't feel restricted. You can walk into any office almost any time, and not have to make an appointment. There's always somebody available and willing to help you. GHC has taught me that that the opportunity is there. All you have to do is go out there and find it, and they are here to help you do it."