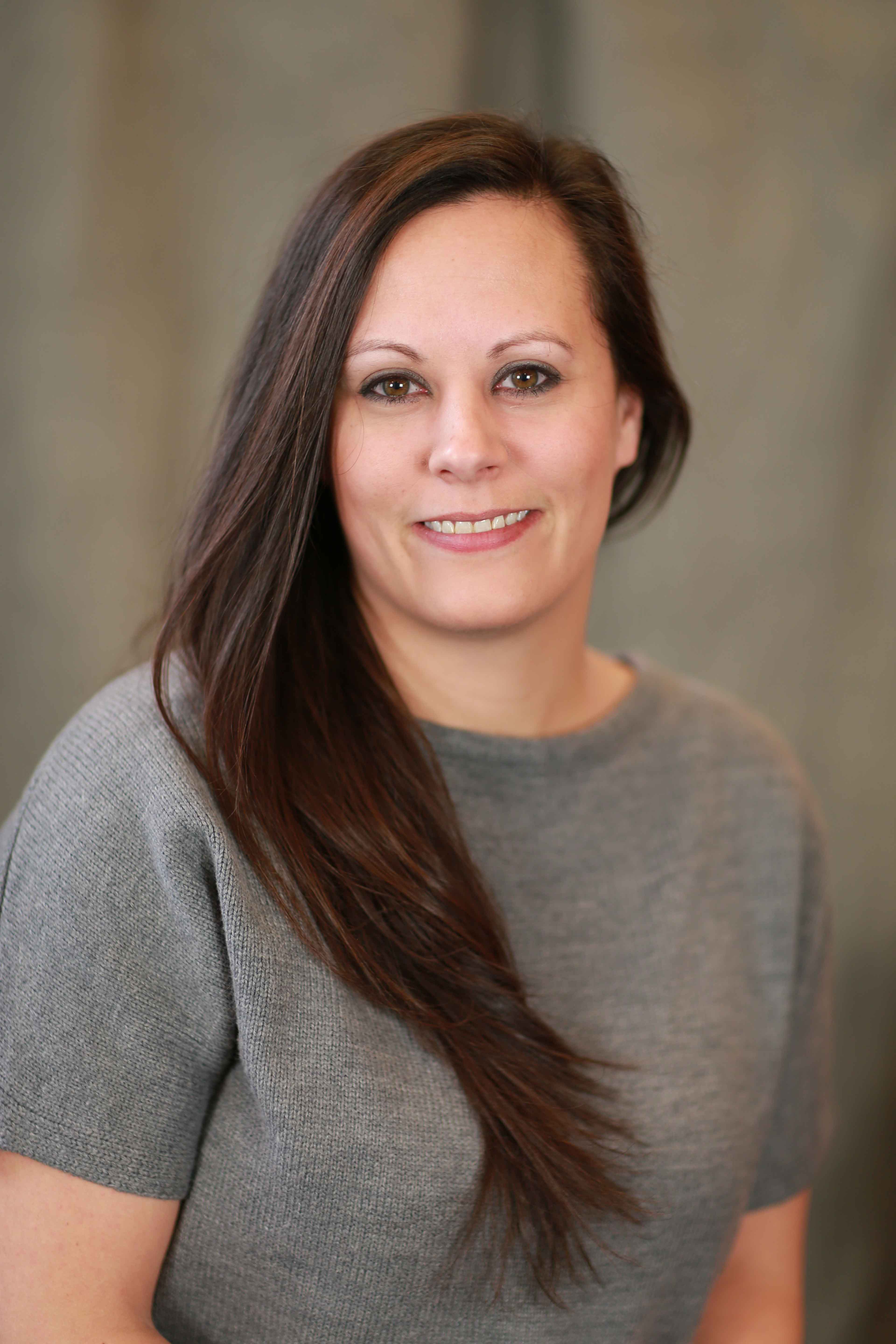 It's a Sunday afternoon at the local Starbucks. GHC students have taken over the place. They're working on their chemistry homework. And right in the center of it all is Assistant Professor of Chemistry Sarah Tesar helping them.
"I guess I just try to be as involved as I can, as they let me," she said. "Chemistry is usually one of the most intimidating subjects and classes for college students. I try to be a mentor for students, and provide support and help where I can. I remember being a freshman in college and sometimes feeling like I had no idea what I was doing."
She admits she can't help but aid her students when they need it most—even if it's over the weekend or by text.
It's reasons like these that Tesar will be honored as a 2016 Cobb County Chamber of Commerce teacher of the year for Georgia Highlands College in October.
Tesar earned her bachelor's in chemistry from the University of Illinois at Chicago in 2006 and her doctorate in chemistry from Tulane University in 2012. Her doctorate research focused on theoretical physical/quantum chemistry.
"After my first semester as a teaching assistant, I knew that I wanted to teach–but I also knew I wanted to teach at a small school where teaching was the main focus," she said.
Tesar started at GHC in 2013 and never looked back.
"I love the atmosphere," she said. "I am constantly challenged by my students each semester.  I embrace the diversity of students at GHC, which provides me the opportunity to grow and develop my skills as an educator."
Tesar explained she works hard to keep her classes from becoming stereotypical boring PowerPoint lectures. Her goal, she said, is to keep students actively engaged with terms and examples anyone can relate to.
"Often it is difficult for students to grasp chemistry concepts that are intangible, abstract or impossible to fathom in the macroscopic world," she said. "So I try to come up with ways to explain chemistry that students can relate to and can visualize."
Tesar listed a few examples you might see come up in her class on any given lesson: marriage and long distance relationships to explain bonding, tug of war to explain polarity, electronegativity and acid strength, an MLB pitcher to explain the difference between classical and quantum mechanical motion, and a sinking boat to explain chemical kinetics and equilibrium concepts.
"It might be a little unorthodox," she said, "but students are engaged."
"I suppose I am very passionate about my students learning, but I don't believe that my sole purpose is to just teach the chemistry subject matter," she went on. "I strive to teach my students problem solving, critical thinking and study skills on a broader level. These skills are essential for our students to succeed."