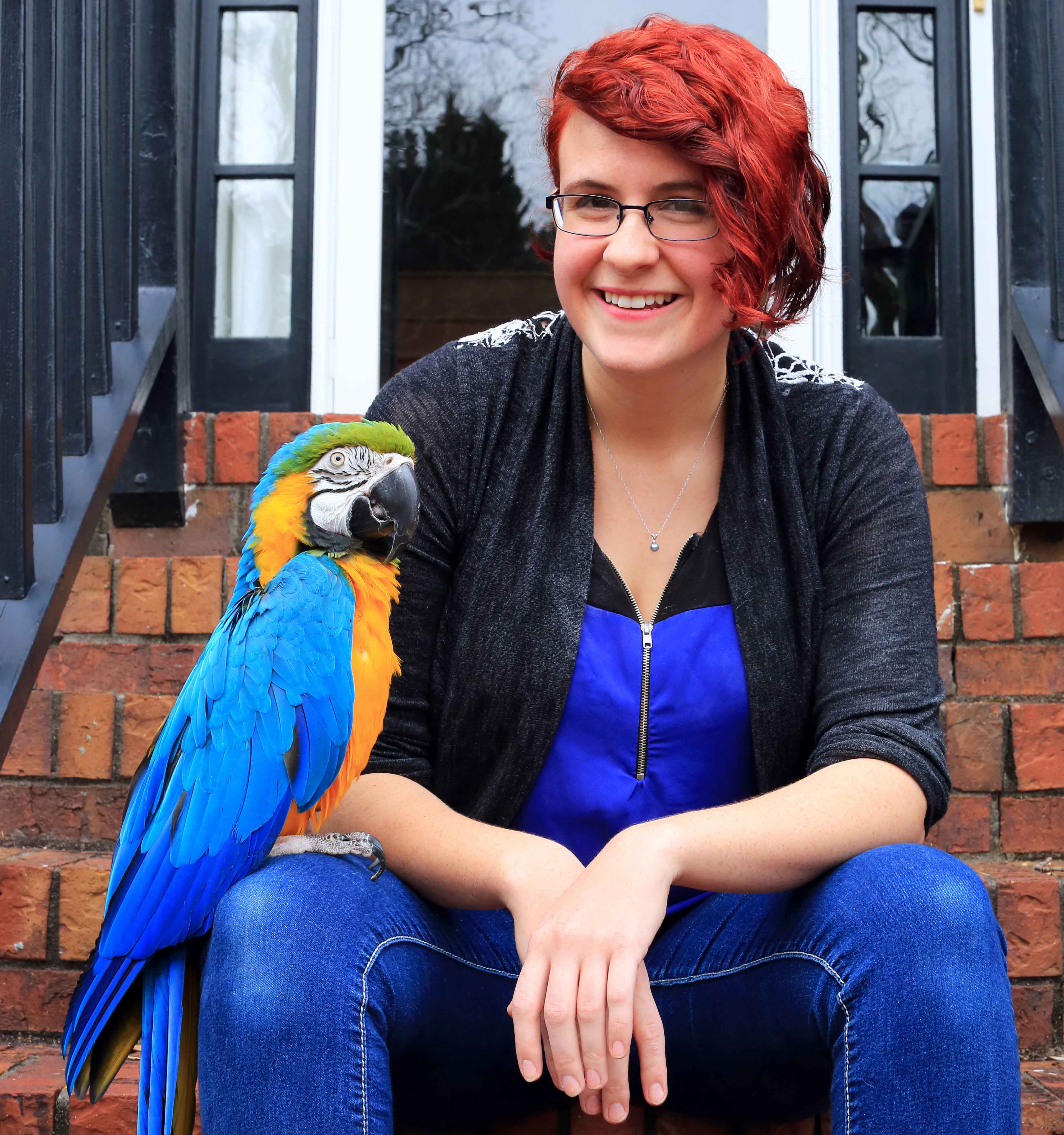 Brianna Stoddard walks to her door with a parrot on her shoulder. The blue and gold Macaw inches along Brianna's arm, sidestepping to her hand. Brianna tells BB to say, "Hi." The parrot's head cocks from side to side. Its gold chest feathers rise a little and it shakes off with its long blue wings. BB remains quiet, though.
Inside, one of BB's fellow Papayago Rescue House rehabilitated Macaws isn't shy. From its cage, it calls, "Hello." And if you ignore the introduction, but somehow make eye contact, BB's friend repeats a little louder, "Hello."
All along Brianna's house are large cages for birds like BB.
Thirty-two birds. Three sanctuaries. Sized from finches to a hawk. Brianna has been rescuing birds since 2014, when she helped found Papayago Rescue House.
"I've had birds since I was a little girl," she said. "We started with 16. There's not many rescues for birds in Georgia. We saw the need for us to step in, because birds like BB need our help."
Brianna explained that BB is a 35-year-old parrot and will go on to live until 70 or 80. Many birds like BB will have a very long life, she went on, and most of the time the bird's living situation will not be consistent over its lifetime, causing problems with the bird's behavior.
Brianna said that BB was in that same situation and when BB arrived in their care, the parrot was clearly on a poor diet and was beginning to pluck out all its feathers.
"First we try to see if there is a problem we can help the current owner address, because we want to help educate people about birds," she said. "A lot of people contact us with problems that can be fixed with training, then if the person still wants to surrender the bird, we then take the bird in, bring it here, and put it through a 30-day quarantine period. Then we begin to rehabilitate the bird."
One of the best parts of the process, though, Brianna added, is finding the bird a great, new home. Last year, Papayago Rescue House helped 15 birds become adopted. Almost 100 birds have been rescued to date.
It's probably no surprise that Brianna is planning on becoming a veterinarian with a specialization in avian medicine, but she said she has wanted to be a veterinarian since she was six years old and she's proud to have made her start at Georgia Highlands College.
"GHC has really given me a chance to make a lot of great connections. I love how one-on-one it is. The school provides so many different opportunities," she said, "and it has helped give me the education I need to move forward."
After completing her Associate of Science in Biology, Brianna is looking forward to completing her bachelor's and then applying to veterinarian school in the next two to three years.
To learn more about Brianna's rescue program, please visit: http://papayagorescuehouse.org/