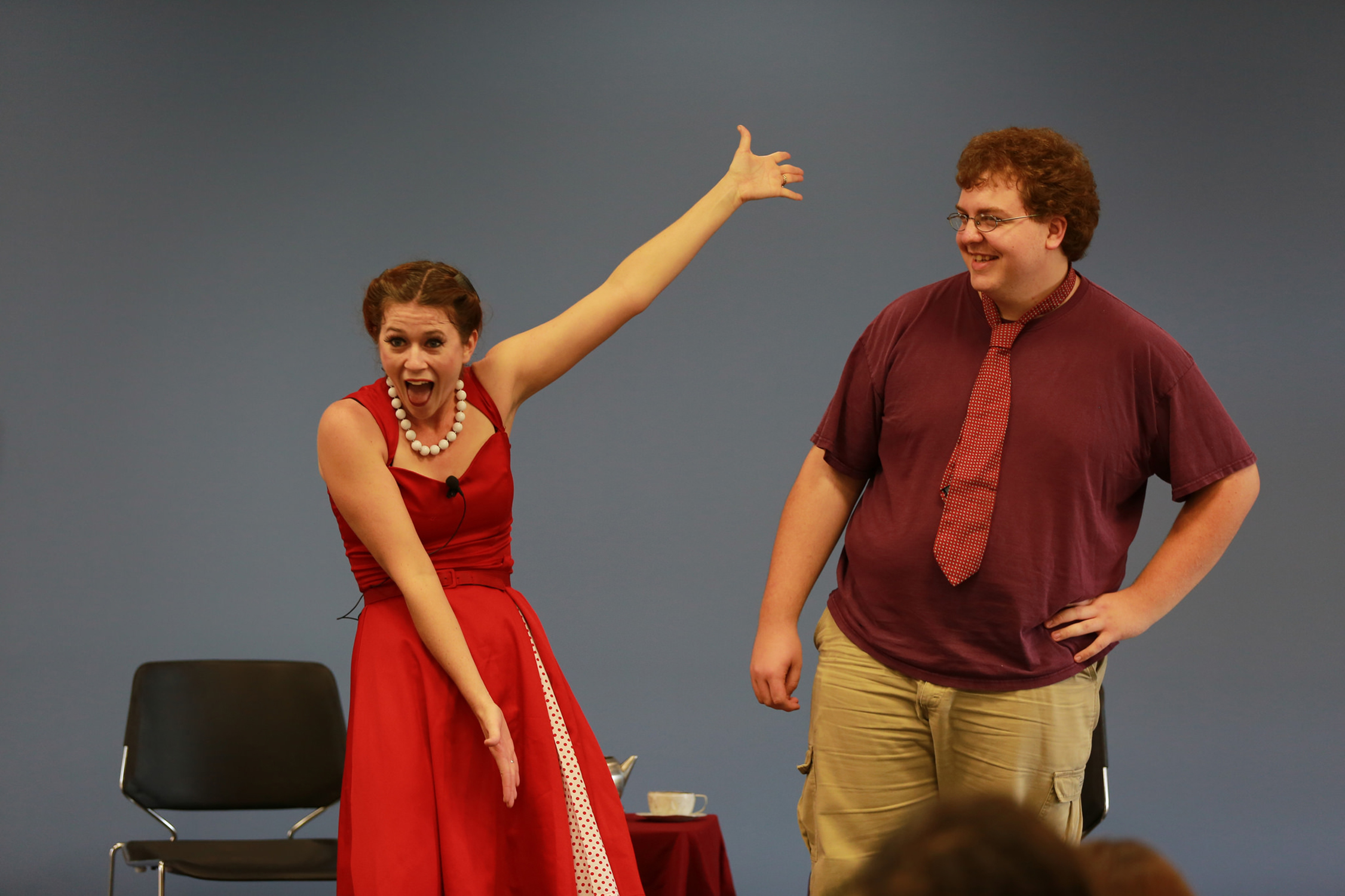 Georgia Highlands College is kicking off the new academic year with four days of fun activities to welcome students back to campus next week.
During the Week of Welcome, students at the Cartersville campus can enjoy a different event each day from 10 a.m. to 2 p.m. in the main academic building near the library stairs.
"We do a Week of Welcome — or WOW, as we abbreviate — as a way to immediately engage the students into the college," Student Center Director/Student Life Coordinator Clifton Puckett said. "When students are engaged with the culture of their college, they're more likely to not only stay in that institution but are more successful as well."
The schedule for the week is: Monday, 60-second caricature artist Adam Pate; Tuesday, grassy potter; Wednesday, Button Blast; and Thursday, Team M&M face painters and balloon artists.
"Student response has always been great," Puckett said. "The Button Blast is always very popular, and I think this year the 60-second caricature artist will be as well."
During the Button Blast, students can have a custom 2.5-inch badge button made.
"We have pre-made images printed out that the student chooses, and then we cut out the image and press it into the button," Puckett said. "They're usually sports teams, GHC logos and pop-culture themes. Last year, Doctor Who and Harry Potter were very popular, as were emojis. This year, we're adding more emojis and Pokemon, as well as more pop culture."
For the grassy potter event, the college will provide small planting pots, potting soil and seeds from various plants for the students, Puckett said.
"They pot the soil and plants there, then take them home," he said. "In a few weeks, if they bring them back to us and the plant has grown, we give a GHC giveaway like a shirt, lanyard, sunglasses or thumb drive."
Team M&M is a "duo that comes in every year and does face painting and temporary tattoos for the students, as well balloon animals," Puckett said.
WOW participation "has been very high" for the past two years, according to Puckett.
"Last year, we averaged about 100 each day, and this year, with our projected enrollment growth, I imagine we'll see the same, if not more," he said. "It also depends on the event. Last year, we had 142 students participate in the Button Blast and 100 participate in a company that came in and made custom street signs."
Puckett said WOW is held the first week of fall and spring semesters each year, but he doesn't know when the tradition started.
"I'm not 100 percent sure on the exact number [of years], but this is my sixth year at GHC, and we've done it every year that I've been here," he said.
For spring semester, he said he's already scheduled a tie-dye event and Button Blast.
Please visit your Student Life Office on your specific campus for more information on the Week of Welcome events near you.
AS SEEN IN THE DAILY TRIBUNE NEWS: http://daily-tribune.com/newsx/item/6038-ghc-greets-students-with-week-of-welcome-events