Ever wondered what life is like as a student at Georgia Highlands College? We're here to help you understand all that GHC has to offer.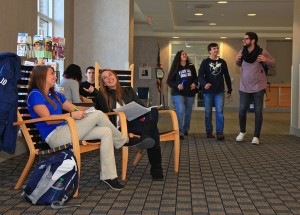 Student Activities:

Career Planning – GHC is dedicated to your success. Our career service team serves to guide you on your journey to your career!

Student Services – From disability assistance to tutoring, GHC has a variety of serves to help its students.
Campus Safety – Learn about our campus safety department that is dedicated to your safety and security.
Discounted Six Flags / Whitewater Tickets for GHC Students – Username – ghcog, Password – SixFlags10 (Password is Numeric and Case Sensitive)
To learn more about the student life at GHC, contact us today!