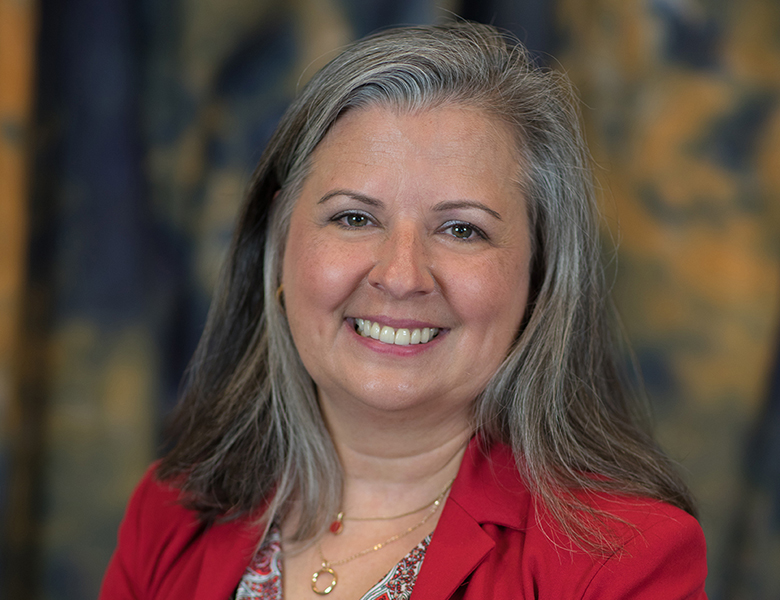 University System of Georgia Chancellor Steve Wrigley has named Dr. Dana Nichols as interim president of Georgia Highlands College, effective July 7, 2021. Dr. Nichols is currently the college's chief academic officer and provost.
She will succeed President Don Green, who has accepted a new position as president of Point Park University in Pittsburgh, Pa.
Nichols has served in her current role since August 2018. Among other duties, she supervises the deans in each academic area including Health Sciences, STEM, Humanities, Social Sciences and Education, Business and Professional Studies and Libraries and Testing, as well directors for the Center for Excellence in Teaching and Learning, Enrollment Management and Student Support Services.
"Dr. Nichols' experience and knowledge of Georgia Highlands College make her an excellent choice as the college continues to focus on student success and degree attainment for the communities it serves," USG Chancellor Steve Wrigley said. "She understands how important GHC's mission is, and I'm grateful for her leadership."
Nichols previously worked as vice president for academic affairs at Chattanooga State Community College. She began her academic career at Gainesville State College, serving first as a tutor in the Foreign Language and Writing Labs and then as associate professor of both English and Spanish.
A native of northeast Georgia, Nichols has also served as assistant vice president and dean of Academic Affairs at Lanier Technical College. She earned a doctorate in English from Georgia State University, dual bachelor's degrees in English and Spanish from Mercer University and two associate degrees from Gainesville College.
"I am so honored to assume the role of interim president at GHC," Nichols said. "With the support of a great team of faculty and staff, we will not only continue GHC's tradition of providing the type of student-centered, quality and affordable education and training opportunities that we are known for, but we will also expand our innovative curriculum and outreach efforts together with our partners in industry and K12 education."
In her role as provost, Nichols has been focused on retention and graduation efforts at GHC with a strong commitment to student success strategies, creating new degree programs and certificates that complement local workforce needs and pursuing strategic scheduling across GHC's five locations in Rome, Cartersville, Dallas, Douglasville and Marietta