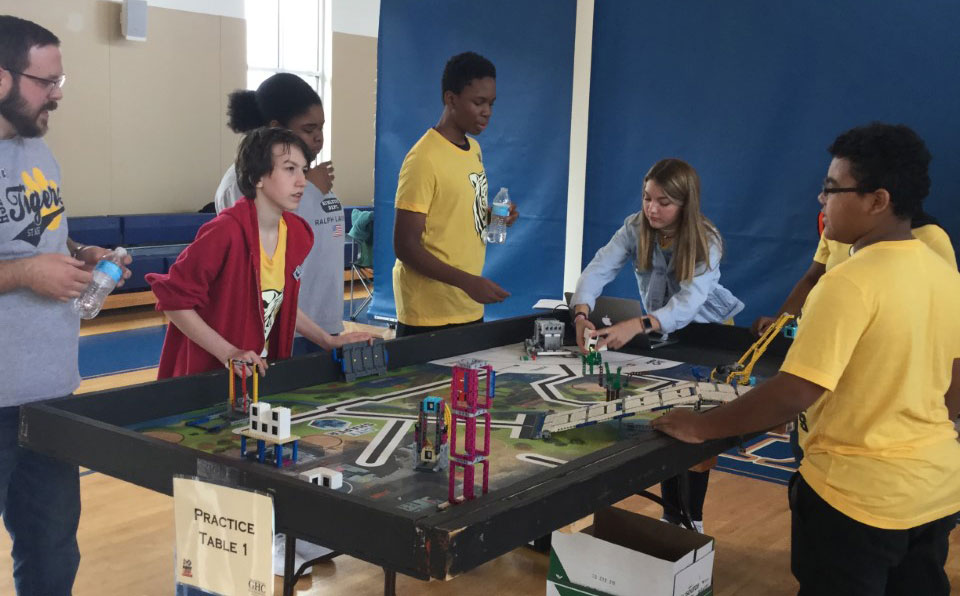 The FIRST LEGO League Challenge returns to Georgia Highlands College virtually this Friday (March 5) as teams of children ages 9-14 are challenged to think like scientists and engineers while utilizing technology and mathematics.
GHC's School of STEM is hosting the virtual event via Zoom where participants will build, test, and program an autonomous robot using LEGO technology in order to solve a set of missions in the Robot Game.
Thanks to the generous support of the Bartow County School System (BCSS), the number of teams has doubled since last year's competition. BCSS provided funding for the start-up of nearly 10 new teams, including registration fees, purchase of a robot and accessory kit, construction of game table and more.
The FIRST LEGO theme this year is "RePLAY," and a full description of the tournament and theme can be viewed here.
Award categories include Robot Game, Robot Design, Innovation Project, Core Values, Rising Star and Grand Champion.
PICTURE: Students participating in a previous on-site FIRST LEGO competition. The 2021 competition will be held virtually.