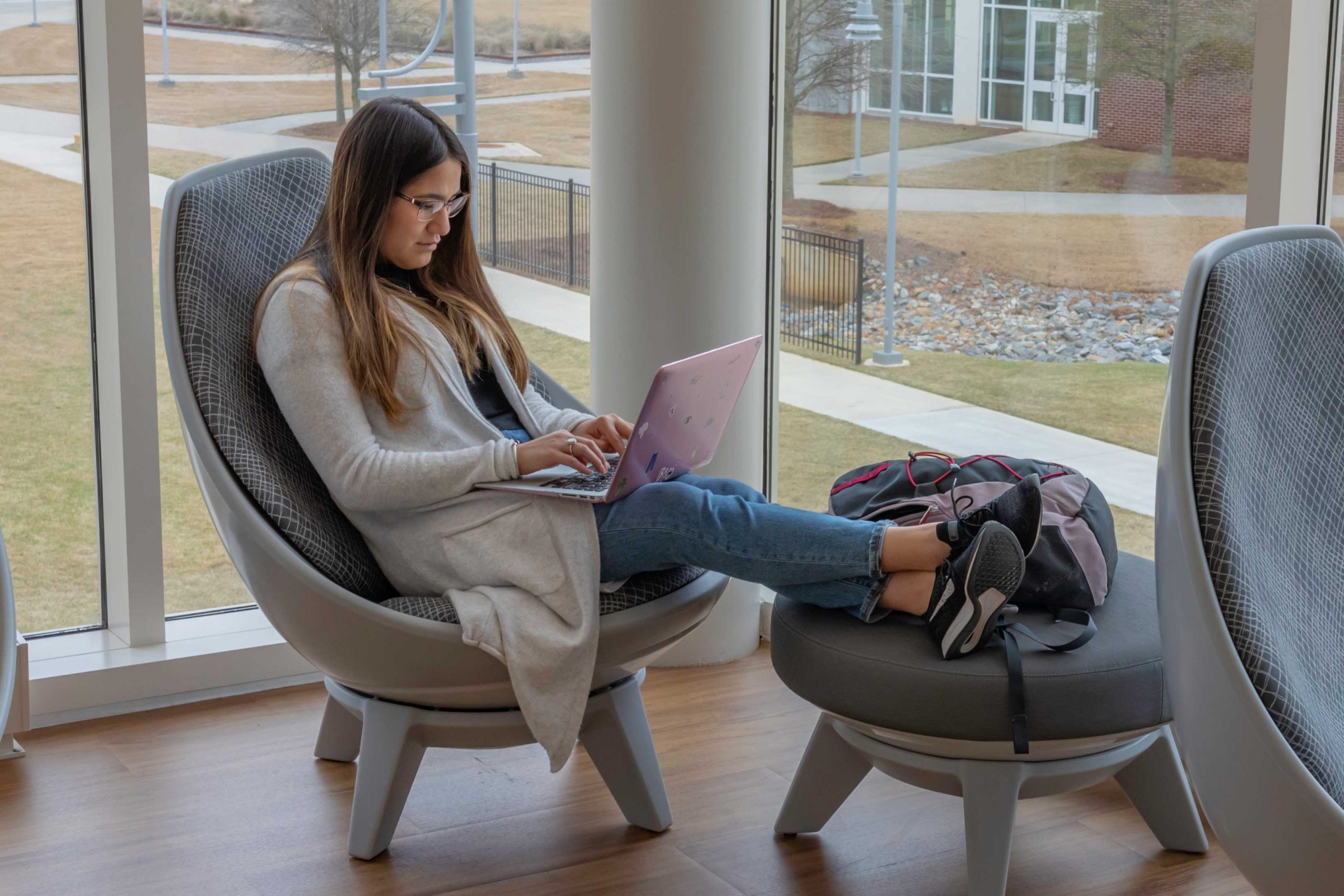 Although Georgia Highlands College has long been known for its value, the college was recently ranked by several national outlets for its affordability, accessibility and the quality of its programs. And students looking to start this fall still have time if they apply before the extended deadline of August 14.
GHC was featured on three different college ranking sites, including UniversityHQ, College Total, and EduMed.
GHC was ranked in the UniversityHQ's Top 50 Colleges and Universities with Low Tuition Costs; landed in the top three in College Total's "Most Affordable Online Colleges" list; and ranked on EduMed's list for the best online dental hygiene programs.
According to UniversityHQ, "While the primary criterion was the lowest tuition cost, we looked at other aspects that made the schools special, unique and beneficial to students."
College Total echoed this detail when reviewing colleges for its list.
"Our team analyzed various components when ranking the best online colleges in Georgia," College Total said on its website. "Some of the components we looked at included retention rates, graduation rates, and percentage of students that are taking online classes. While those were all important components to finding the best online colleges in Georgia, our team looked at numerous other components throughout the ranking process."
GHC and each of the University System of Georgia (USG) institutions are proceeding with a return to campus for the upcoming fall semester set to kick off in August should guidance from the Centers for Disease Control and Prevention and the Georgia Department of Public Health allow it.
GHC faculty have adapted fall classes to fit a number of variations for students to choose from, which are detailed below and in this video.
Fall 2020 Class Options:
In-person: Classes meet on the days and times listed in "Course Offerings" at the location detailed. Social distancing measures are in place, so the class size will be smaller so students can spread out.
Hybrid: Classes meet in person on the day, time, and location listed in "Course Offerings," and there is also a required online component, typically delivered via D2L (an online student learning platform).
Web-Based: Classes do not meet at a designated location or time. Students log-in to D2L to complete coursework. Students should be motivated and great at time-management. Much of the work is self-paced, but assignments and assessments must be completed by due dates outlined in the course syllabus.
eClassroom: Classes meet live online on the day and time listed in "Course Offerings." Students must use GHC's Zoom web meeting system, which is a free application that can be accessed via a computer, tablet, or phone.
eCore/eMajor: Online classes that are offered through a partnership with the USG and are taught by faculty from various institutions in the USG.
Additional information and details about these types of classes can be found by visiting GHC's Return to Campus page at chargeahead.highlands.edu and clicking "Fall 2020 Class Options." Guidelines for returning to campus as well as additional measures GHC is taking can also be found on this site.