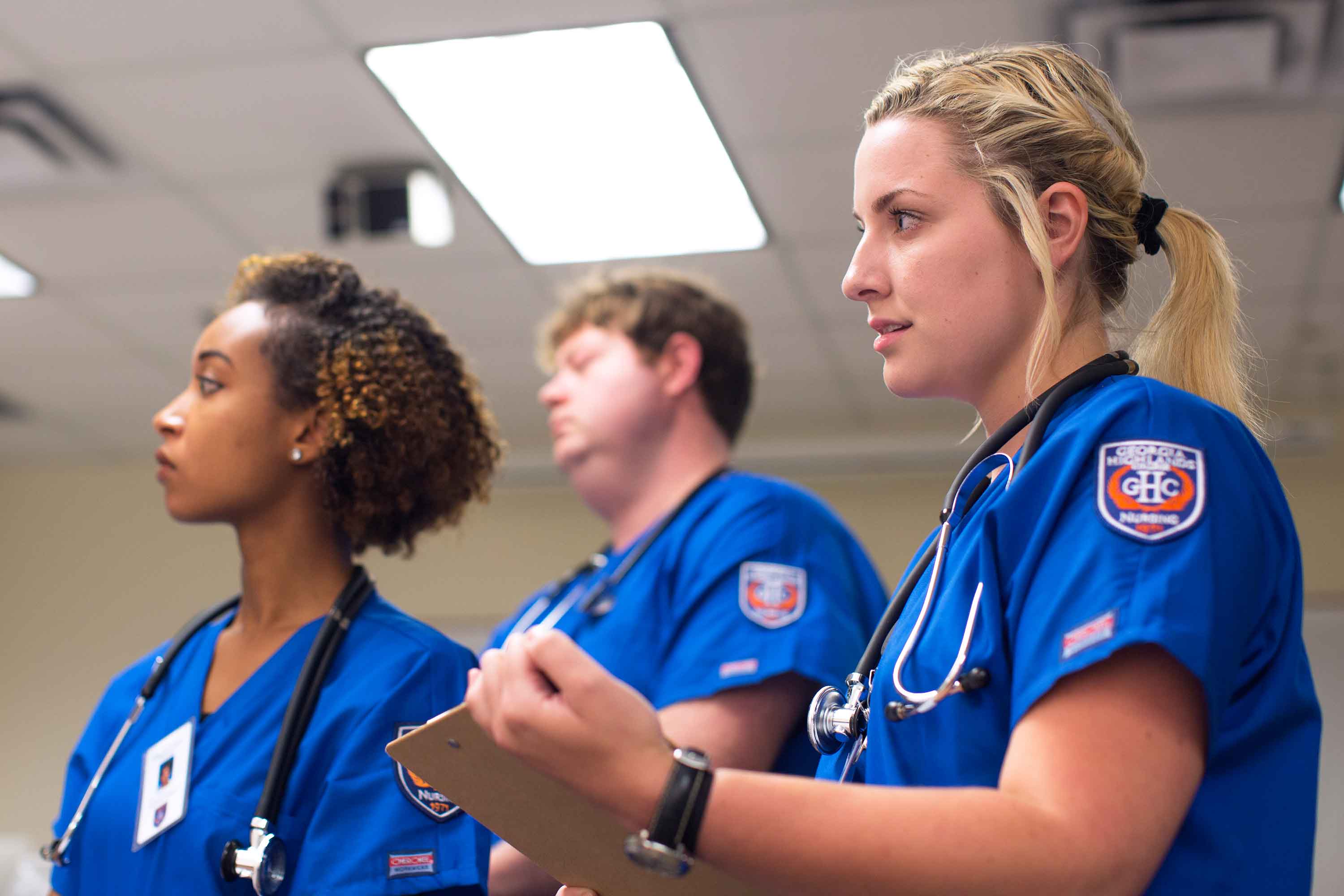 Clinical Medical Assistant, Pharmacy Technician and Phlebotomy Technician Programs Added for Spring 2019
Georgia Highlands College Center for Continuing and Professional Education is pleased to announce the launch of its Health Careers Training Institute. Beginning spring 2019, GHC will introduce three new programs: Clinical Medical Assistant, Pharmacy Technician and Phlebotomy Technician.
The new programs are offered in partnership with Career Training Solutions, a Georgia company, which specializes in allied health certificate training.
Director of Continuing Education George White recognized the need for affordable, short-term allied health training in Bartow, Cobb, Cherokee, Douglas, and Floyd Counties after examining the programs at other local colleges.
"What sets GHC's Health Careers Training Institute apart from other local training programs is the affordability.  The tuition for each program is between $1,599 and $2,399.  Also, through our partnership with CTS, students will have the option of enrolling in an interest-free payment plan."
White continued, "Additionally, tuition for all three programs includes externships, where students will receive hands-on, realistic, on-the-job experience."
These three new programs will join the already successful Certified Nursing Assistant (CNA) program.
"The success of the CNA program is due to its affordability and the fact that CNA certification is a pre-requisite to enter the highly-selective nursing program at GHC," stated White.
Beginning in January, allied health career training programs will be offered at the Cartersville and Douglasville locations and at Heritage Hall in Rome.
Anyone interested in learning more about the GHC's Health Careers Training Institute and its programs is invited to attend a free open house on Thursday, September 13th at 6 PM at GHC's Cartersville location, 5441 Highway 20 NE.  For more information, or to register for the free session, call (888) 308-0737.