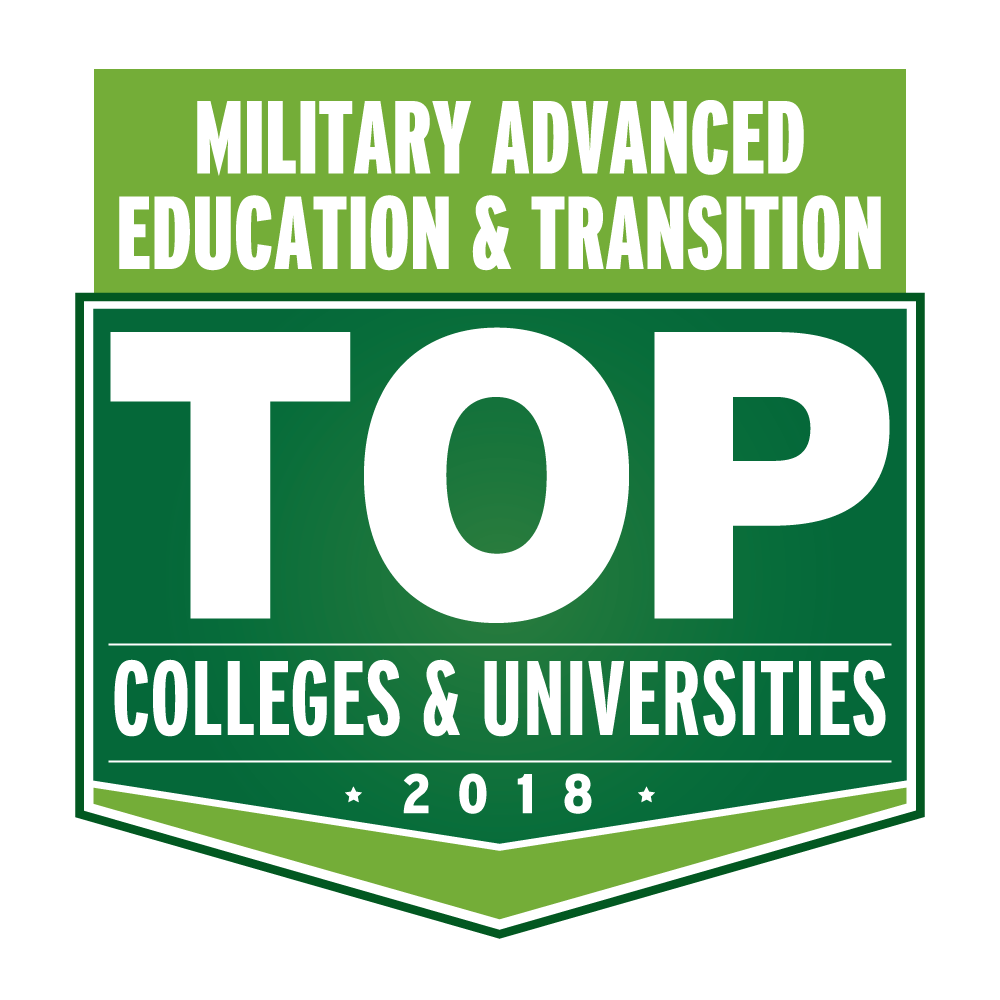 Military Advanced Education & Transition (MAE&T) has awarded Georgia Highlands College the designation of a Top School in its 2018 Guide to Colleges & Universities, measuring best practices in military and veteran education. GHC was also recognized by MAE&T in the 2012, 2014, 2015, 2016 and 2017 editions.
The guide was recently released, and is available online at www.mae-kmi.com.
The guide presents results of a questionnaire of the military-supportive policies enacted at hundreds of institutions including private, public, for-profit, not-for-profit, four-year, and two-year colleges. From community colleges to state universities, online universities and nationally known centers of higher learning, MAE&T's 2018 Guide to Colleges & Universities arms students with information about institutions that are Top Schools for military and veteran students.
Colleges like GHC are evaluated in number of areas to be considered a Top School by MAE&T. Top Schools must meet a certain threshold of military-supportive actions, as identified by MAE&T staff. This could include a veterans center, a dedicated veterans counselor, and financial incentives for military-affiliated students, to name just a few examples.
This year, institutions were evaluated on: military culture, financial aid, flexibility, general support, on-campus support and online support services.
"There are many different variables by which you could evaluate an institution, but we focus on the best practices that have been asserted by various higher education groups and reinforced by veteran groups. These best practices assure students that they have a high chance of success and support at their school of choice," said Fodel. "That's why we consider our survey to be the most detailed and informative in the industry."
Visit www.mae-kmi.com for MAE&T's 2018 Guide to Colleges and Universities, or pick up a copy of the December issue of Military Advanced Education & Transition.