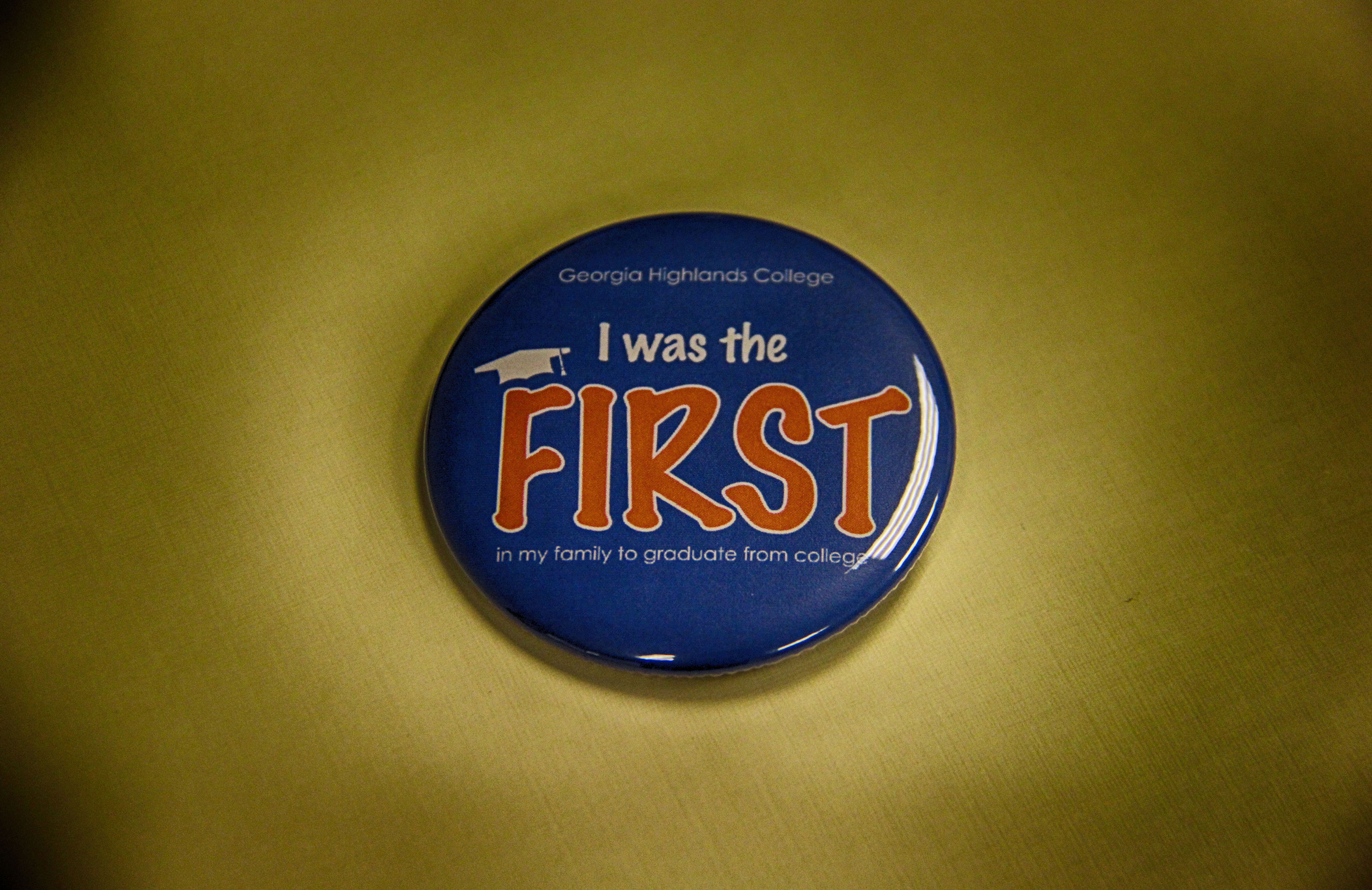 This week Georgia Highlands College will hold a First-Generation Student Celebration for all students, faculty and staff who are or were first-generation college students in their family.
GHC's New Student and Retention Programs is partnering with Student Life to have a table with buttons for all first-generation students, faculty and staff, as well as a graffiti wall for students to voice why it is important to be the first in the family to go to college.
New Student and Retention Programs Manager Crystal Edenfield said it is important to champion student success, especially for those taking on the challenge of college as the first in their family.
"This group of individuals can face many challenges when trying to navigate the processes of applying to college, getting financial aid, and taking on college coursework for the first time," she said. "They may not feel comfortable asking questions or asking for help. More importantly, they may not know what questions to ask."
Edenfield is particularly invested in helping first-generation students, since she was the first person in her family to go to college, as well.
"A college education opened me up to a world that was so much bigger than my small town. Just taking the step to begin college is a huge accomplishment for first generation college students," she said. "I want them to know that the college is here to answer questions, to help, to support, and to celebrate milestones, such as finishing the first semester strong, persisting from the first semester to the second semester, registering for classes second year or completing their associate degree."
First-generation student Emily Cook said events like these are one of the many reasons she enjoys attending GHC.
"I love the atmosphere at Georgia Highlands College," she said. "If I ever need help, someone is always there to lend a hand."
Cook started at GHC in 2014. She is working on her business degree. She said it's a special thing to be the first person in your family to go to college.
"My advice to other students who are first-generation college students is don't be so afraid. You may not know everything at first," she said. "You will learn most of it as you go. College can be intimidating, but make sure you're going for something that inspires you and gives you something to really look forward too. Always remember your goals."
GHC's First-Generation Student Celebration will take place at all of its locations throughout the week.
##
PICTURE: Special "I was the First" buttons being handed out to first-generation students, faculty, and staff during the First-Generation Student Celebration this week.
##
Locations/dates
December 4 / Cartersville and Douglasville
December 5 / Floyd
December 6 / Floyd, Paulding, and Marietta