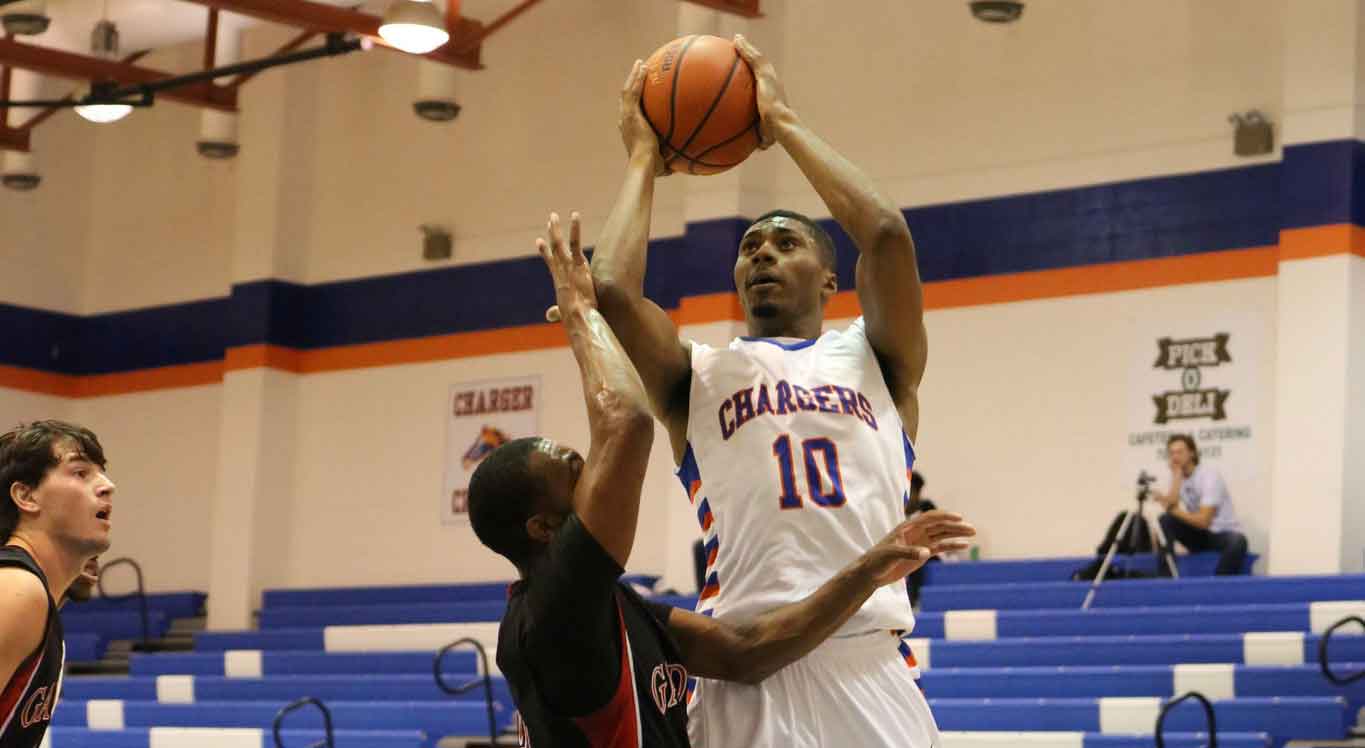 The Wake Forest men's basketball program announced Monday the addition of graduate transfer Terrence Thompson. A 6-7 forward, Thompson transfers to Wake Forest from Marshall, where he averaged 9.1 points and 6.5 rebounds for the Thundering Herd last season.
Thompson, a native of Durham, graduated from Marshall with a major in biology and a minor in psychology last year.
"Terrence is someone who comes in with a level of maturity and experience that will be very beneficial to our program," said head coach Danny Manning. "He wants to have to have the best year he can possibly have and help our team do the same. We like having guys come in as fifth-year guys and bring that mindset. It is very beneficial to our team and helping our players develop."
Thompson appeared in 23 games, starting 21 contests, at Marshall in 2016-17. He had three double-doubles and three 20-point games, including a 25-point, 10-rebound performance against UTEP. Thompson had nine double-figure scoring games and six double-figure rebound games while averaging 22.3 minutes per game.
In his first season at Marshall, in 2015-16, Thompson was the Thundering Herd's sixth man, appearing in 32 games off the bench. He averaged 3.4 points and 3.5 rebounds per game while earning the team's Most Improved Award from the coaching staff.
Thompson began his collegiate career at Charlotte in 2013-14, where he redshirted. In 2014-15, he played his redshirt freshman season at Georgia Highlands College, where he averaged 9.6 points and 8.9 rebounds per game at the team reached the NJCAA D-I Final Four.
Thompson has also been a standout in the classroom during his undergraduate career, being named to the Conference USA Commissioner's Honor Roll three times (once at Charlotte and twice at Marshall).
"Wake Forest is a prestigious university with a great coaching staff that will help me develop my game," said Thompson. "I have the opportunity to maximize my growth, both on and off the court, by coming here. The opportunity to play at the highest level of college basketball, in the ACC, will allow me to reach my potential as a player."
Thompson played his high school basketball at Riverside High School in Durham, earning Durham Herald All-Area honors. He also played one year at Gray Military Academy, helping the prep school to a 31-3 record in its inaugural season.
AS SEEN IN: http://www.wralsportsfan.com/durham-native-terrence-thompson-a-graduate-transfer-to-demon-deacons/16911463/