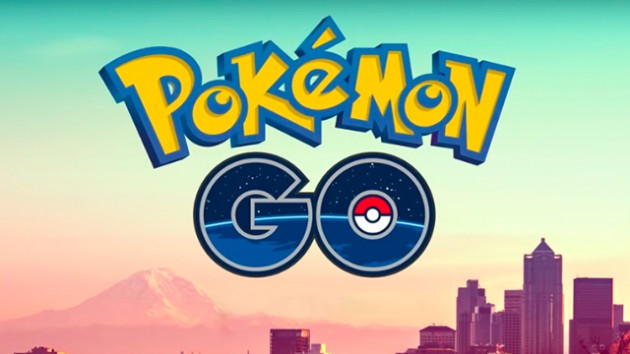 AS SEEN IN THE DAILY TRIBUNE NEWS: http://daily-tribune.com/newsx/item/6155-pokemon-go-craze-hits-ghc-campus-in-cartersville
Seems like everyone is getting in on the Pokemon Go craze.
Students at Georgia Highlands College's Cartersville campus are joining the fun this week by participating in the Pokemon Go Extravaganza.
Fifty Easter eggs have been hidden all over campus — 45 are normal plastic eggs with chocolate candies inside, and five are decorated like Pokeballs that can be traded for a prize.
"I actually got the idea from my alma mater, Berry College," said Student Life Coordinator Clifton Puckett, who also oversees the student center. "I saw on Facebook they were doing a Pokemon Go event, so I reached out to their student activities staff, who directed me to Tonya Conway. She came up with the event and rules there and explained to me how they did it. They went all out there, but I took the main elements and catered it toward our campus."
Puckett said the college is doing the Pokemon event, which started Monday and ends Friday or "until all the eggs are found," in conjunction with a GHC scavenger hunt.
"The goal of the Pokemon and scavenger hunt is to get the students exploring the campus and engaging with their faculty staff," he said. "Both events involve students asking faculty and staff members for help in completing the tasks."
The regular eggs are "pretty out in the open," Puckett said, but the Pokeballs involve a little more searching and may require help from faculty members, librarians or even the campus dean.
"Over the weekend, two of my student workers, Madison Harris and Nick Bennett, placed candy in Easter eggs and hid them all over campus," he said. "Madison also decorated five of the eggs as Pokeballs and hid them a little more cleverly. They've been placed in major areas like the library student services hub, cafe and bookstore, but some require the student to interact with the faculty or staff member there in order to get the Pokeball."
Students who find the Pokeballs can bring them to the student life office to receive a GHC prize.
"We considered doing Pokemon prizes, but we decided to keep the prizes GHC-related in order to build some school spirit and better engagement," Puckett said. "The prizes range from a GHC T-shirt to a GHC flash drive."
So far, the Pokemon hunt is going well, Puckett said.
"We just started today [Monday], and I've noticed some of the regular eggs are gone, but all five Pokeballs are still out there [as of late Monday afternoon]," he said. "Students seemed very excited when we told them we were doing this, and they seem to like the twist we put on it."
He also said he thinks the college is having a lot of participation.
"We had over two dozen students turn in completed scavenger-hunt sheets, so I think we'll get a lot for the Pokemon Go event," he said. "Students seem to love an activity that requires them to explore the campus."