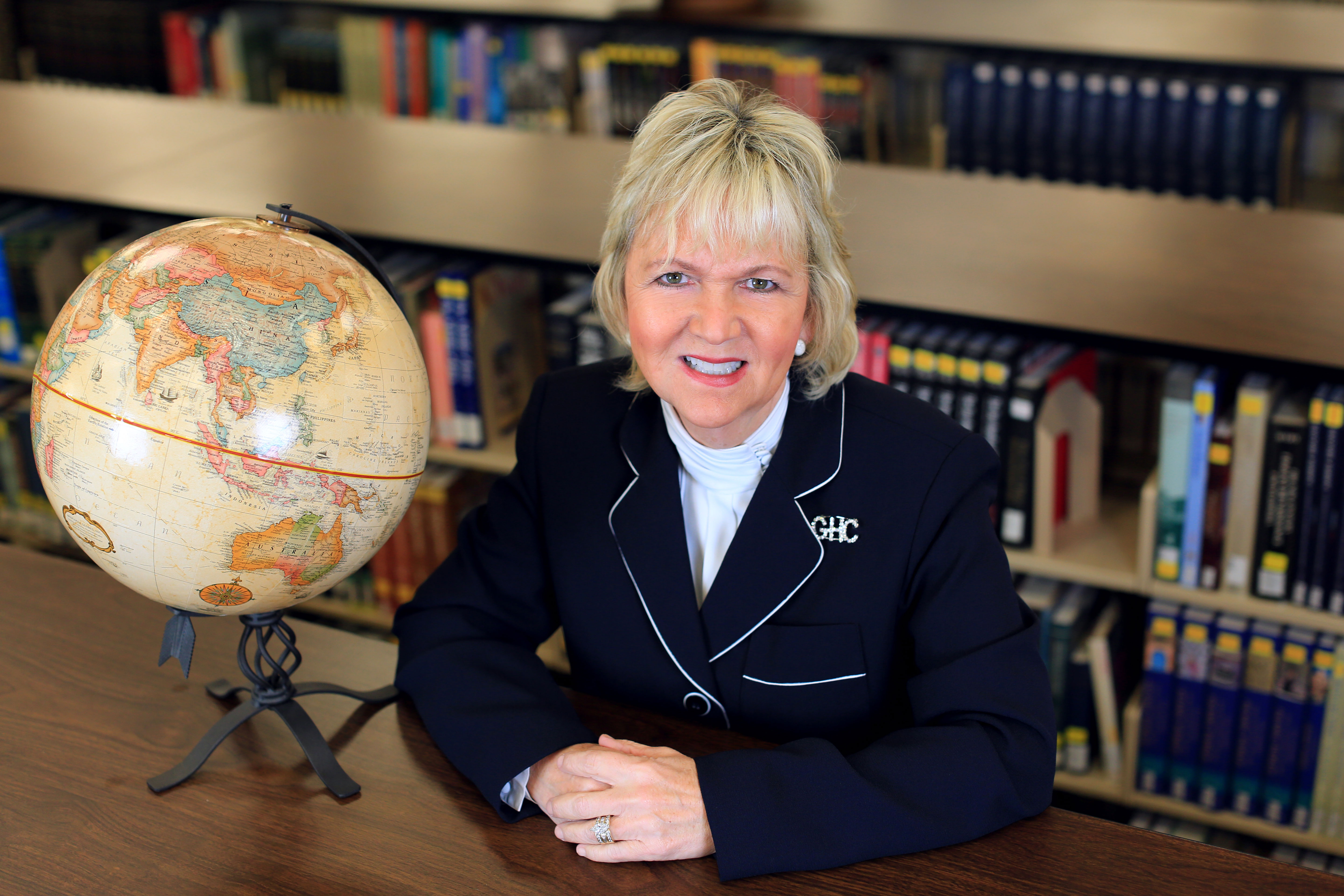 PICTURE: GHC Associate Professor of Education Sherry Green
Georgia Highlands College students now have the opportunity to transfer into an online completion program provided by the University of Georgia's College of Education.
According to UGA's Amber Atkinson, the program coordinator, the online Bachelor of Science in Special Education from UGA is "the only online B.S.Ed. in the Southeast."
It is a unique opportunity for those who seek a degree and certification to teach Special Education General Curriculum for preschool through 12th grade students with mild disabilities, she explained. The program is designed for transfer students with associate degrees as well as career-changers looking to enter the high-need field of special education.
"GHC already has an online associate degree option with a transfer pathway in education, particularly middle grades education. The online components of that program are excellent preparation for the work in the online B.S. Ed. from UGA," GHC Dean of eLearning Diane Langston said. "In addition, students attending face-to-face can opt to take some online courses at GHC as part of their transfer pathways in education to prepare for this online completion program.  The following education course are required: EDUC 2110, 2120, and 2130, all part of the education pathway."
GHC Associate Professor of Education Sherry Green said she is glad there is renewed interest in offering more for students who wish to pursue a focus in special education.
"For many years, special education has been a critical shortage field in education," she said. "While the state legislature has more recently provided stipends for educators who teach in STEM areas, special education has not benefited from such support. Special education has lagged behind STEM areas. In Georgia, colleges and universities that boasted of special education degree programs in the 80s and 90s began to transition their programs to the federally mandated and state advocated inclusion model and many programs were phased out and replaced with different models."
Green went on, "GHC's collaboration with UGA will expand 4-year program options for our students and ultimately increase the pool of special educators available to teach our special population of K-12 students in the state of Georgia."
In order to be accepted into the program, students must complete their associate degree with GHC, have a 3.0 GPA or higher and have a passing score on the GACE. The fully online program at UGA prepares students to apply for initial T-4 certification to teach General Curriculum Special Education in Georgia.
"We are grateful for the confidence that the University of Georgia has shown in GHC's two-year education programs and elated that they chose us for collaboration on this initiative," said Green, who retired as a Special Education Administrator with the Cherokee County School System before joining GHC. "I believe this partnership is a testament to the quality of our education programs, and the willingness of our faculty and administration to eliminate barriers our students experience and provide possibilities so that they can succeed in achieving their dreams."
For more information about starting your journey toward this degree, please visit http://highlands.edu
To learn more about this program, please visit http://coe.uga.edu/csse