Home Schooled and Non-Accredited High School Applicants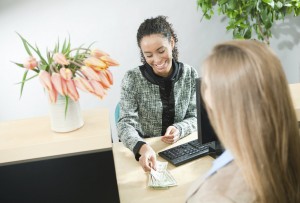 Attention: Accredited Home School Graduates
Home educated applicants who have completed a home school program that is accredited by a regional accrediting association (such as the Southern Association of Colleges and Schools) or the Georgia Accrediting Commission or from a high school regulated by a public school system and state department of education will be processed, evaluated and held to the same admission standards as all other freshman applicants and are not required to submit a home school portfolio of work.  If you fall under this category, please visit the GHC Admissions web link located at www.highlands.edu and follow the instructions for admission of High School Students.
Admissions Requirements
Home-Schooled Students and Graduates of Non-Accredited High Schools
Home educated applicants who did not complete a regionally accredited program, must apply under the un-accredited home school / high school policy as detailed in this guide.
According to the admissions policies of the Board of Regents of the University System of Georgia and Georgia Highlands College institutional eligibility standards, applicants from non-accredited home schools or graduates of non-accredited high schools must meet the following minimum standards for consideration of admission.
Minimum SAT or ACT Scores Required for Admission
The SAT Composite (Verbal/Critical Reading plus Mathematics) or ACT equivalent scores must be at or above the average SAT score of the previous year's fall semester first-time freshmen as detailed below in order to be consideration of admission to Georgia Highlands College.
NOTE: In March 2016, the College Board redesigned the SAT test. The highest scores on either the new SAT or the old SAT will be used to determine admissibility, however old and new versions of the SAT cannot be combined to determine eligibility for admission. Additionally, SAT and ACT scores cannot be combined.
SAT Minimum Scores Required (testing completed prior to March 2016)

450 critical reading/verbal and 450 math
SAT Minimum Scores Required (testing completed March 2016 and later)

Reading Test Score 25 and Math Test Score 24.5 (new SAT score minimums equated to old score structure based on conversion provided at https://collegereadiness.collegeboard.org/pdf/higher-ed-brief-sat-concordance.pdf)
ACT Minimum Scores Required
Home School Academic Portfolio of Work (Grades 9 – 12)
The high school curriculum is the cornerstone of the University System of Georgia (USG) and Georgia Highlands College admissions policy. The USG sets minimum high school requirements in each academic area to be met by all freshmen applicants and transfer applicants with less than 30 transferable semester hours.
Students who completed an unaccredited home school program are required to submit a comprehensive portfolio of work in order to document equivalent competence in each of the five academic areas (English, mathematics, natural (lab) science, social science and foreign language) at the college preparatory level.  Evaluation of and assessment of completion for each course listed in the home school portfolio is based on the guidelines contained in the USG Required High School Curriculum (RHSC) document titled "Staying on Course", which details the requirements for new freshman and transfer applicants with less than 30 transferable hours of coursework.
The academic portfolio must document the students' progression throughout the standard high school years (9th grade through 12th grade).  The portfolio must include a detailed description of course work completed in each academic subject area as detailed below.  Within each subject area, the minimum documentation required for each individual course must include; (1) the title of the course, (2) a comprehensive course description, (3) a course syllabus to include a detailed narrative of the primary academic content taught in the course, a list of written and/or laboratory assignments, the grading structure and assessment tools used, (4) the name of textbooks and/or software program used to teach the course , (5) the highest education degree level achieved by the primary teacher, and (6) the final grade earned for each course.  Additional supporting documentation may be required as necessary to prove academic rigor of an individual course.
ENGLISH: Four (4) units of English which have as their emphasis grammar and usage, literature (American, English, World), and advanced composition skills.
MATHEMATICS: Four (4) units of Mathematics, including Algebra I, Algebra II, and Geometry and a mathematics course completed at the level of Math 3 or higher.
SCIENCE: Four (4) units of science, with at least one laboratory course from the life sciences and one laboratory course from the physical sciences. The RHSC science coursework must include at least one (1) unit of biology, one (1) unit of physical science or physics, and one (1) unit of chemistry, earth systems, environmental science, or an advanced placement science course.  Students satisfying the 4th unit of science requirement with a computer science course may not use that same computer science course towards satisfying the foreign language/American Sign Language/Computer Science requirement.
SOCIAL SCIENCE: Three (3) units of social science, with at least one (1) course focusing on United States studies and one (1) course focusing on world studies.
FOREIGN LANGUAGE: Two (2) units in the same foreign language emphasizing speaking, listening, reading, and writing. Two (2) units of American Sign Language or two (2) units of Computer Science (with an emphasis on coding and programing) may be used to satisfy this requirement. Students satisfying this requirement through the computer science option may not use the same courses to satisfy the 4th science unit.
Each course should be representative of one Carnegie Unit (one academic year) of study.  Note: Half Carnegie Units may not be combined with other half units completed in a different course, except for the third unit of social science (typically .5 American Government and .5 Economics) and for the fourth unit of natural science.  Both foreign language units must be in the same language.
The Office of Admissions will review the portfolio of work to determine completion or deficiency in the minimum required RHSC units in each subject area as outlined under the USG BOR high school curriculum document titled Staying on Course, available at the USG Board of Regents website (www.usg.edu) or by direct link at the following site, http://www.usg.edu/assets/student_affairs/documents/Staying_on_Course.pdf). Institutional guidelines for assessment of RHSC coursework are maintained in the Office of Admissions.
Steps to Enrollment
Complete an admission application and pay the $30 application processing fee
Submit a comprehensive Home School Academic Portfolio of Work (as detailed above)
Request official SAT or ACT scores be sent directly to GHC
Applicants who seek to be classified as in-state for tuition purposes, are required to provide validation of residency and lawful presence in both the State of Georgia and the United States. Below is a list of acceptable documentation to prove lawful presence in Georgia:

A current driver's license issued by the State of Georgia after January 1, 2008. A limited term license or a license issued for a period of less than four years is not acceptable.
A certified U.S. Birth Certificate showing the student was born in the U.S. or a U.S. territory (must be delivered to a GHC campus – fax or photocopy is unacceptable)
A U.S. Certificate of Naturalization (USCIS form N-550 or N-570)
A U.S. Certificate of Citizenship (USCIS form N-560 or N-561)
A U.S. Certificate of Birth Abroad issued by the Department of State (DS-1350) or a Consular Report of Birth Abroad (FS-240)/
A current U.S. Passport
A current ID issued by the State of Georgia after January 1, 2008. A limited term ID or an ID issued for a period of less than four years is not acceptable.
Permanent Resident Card (USCIS form I-151 or I-551)

Monitor the Check Admissions Status link often for updates to your application file
Register to take the placement exam through the Check Admissions Status link (if required)
Register to attend Orientation through the Check Admissions Status link (at orientation you will meet with an academic advisor and register for classes)
*A certification of immunization signed by a licensed healthcare provider is required for continued registration (after student's first semester of attendance) at GHC.