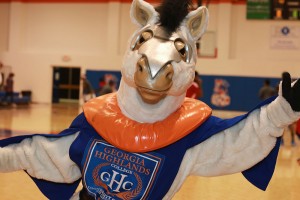 The Advancement Division is a multifaceted division encompassing alumni relations and development, marketing & communications, digital media, design and print services, government relations, and the GHC Foundation, Inc.
The division brings together talented staff and dedicated board members to advance Georgia Highlands College by raising awareness, promoting the college, and building relationships and resources needed to support educational opportunities and success for all GHC students. 
The division equally aims to grow, reach, and help foster GHC's growing economical and educational impact for the region it serves.
SUPPORT GEORGIA HIGHLANDS COLLEGE – GIVE TODAY
The strength of the region, the state and the nation depends on a highly educated workforce. Today, GHC provides opportunity by offering an education that is affordable and high quality.  GHC delivers an excellent experience to every student whether the goal is an associate or  bachelor's degree with us or to transfer to a sister institution.  The opportunities to make a positive difference are plentiful – and so are your options for making your gift to support this important work. To learn more click here.
Save