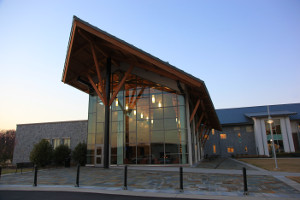 The Cartersville site is the newest GHC location and serves over 2,000 students. In addition to the academic building, this site also includes recreational facilities, a "grab and go" food service area, campus club space and a bookstore.
Location & Contact Information
5441 Highway 20, NE Cartersville, GA 30121
Phone: 678-872-8000
Fax: 706-295-6341
Site Photos & Map
To view a photo tour of the Cartersville site, click here.
Click here to view the site map.
Hours of Operation
The Bookstore and Student Services Hub are open Monday – Thursday 8:00AM – 5:30PM, Friday 8:00AM – 12:00PM
Site Instructional Hours are Monday – Thursday 8:00AM – 10:30PM, Friday 8:00 AM- 2:00PM
Site contact numbers 678-872-8014 and 678-872-8250
The Tutorial Center (Room 113) Hours are Monday – Thursday 8:00AM – 7:00PM, Friday 8:00 – 12:00PM
The Student Center is open Monday – Thursday 7:00AM – 7:00PM
The Cartersville Library hours vary. Click here to view times.
HUB Extended hours Monday and Wednesday 5:30 – 7 pm, Friday 12 – 3pm.  (Limited student customer service)
Resources:
A Letter from the Campus Dean:
Leslie Johnson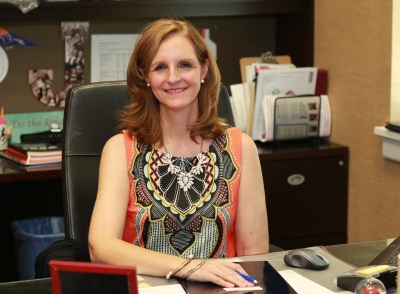 ljohnson@highlands.edu | 678-872-8140
Welcome to Cartersville. We are delighted that you are taking the first step in exploring the numerous opportunities available at the Cartersville site. For over 40 years, Georgia Highlands College has provided a pathway for students entering the University System of Georgia and other four year institutions. Our tuition rates and fees remain one of the lowest in the country. In addition, our class sizes remain small, our schedule is flexible with both day and evening classes and our faculty are dedicated to teaching and learning. We encourage you to come for a visit. Meet our faculty and staff and see firsthand the many services that Georgia Highlands offers to guide you in your academic endeavors and to put you on the road to a successful academic career.
Sincerely,
Leslie Johnson
Campus Dean