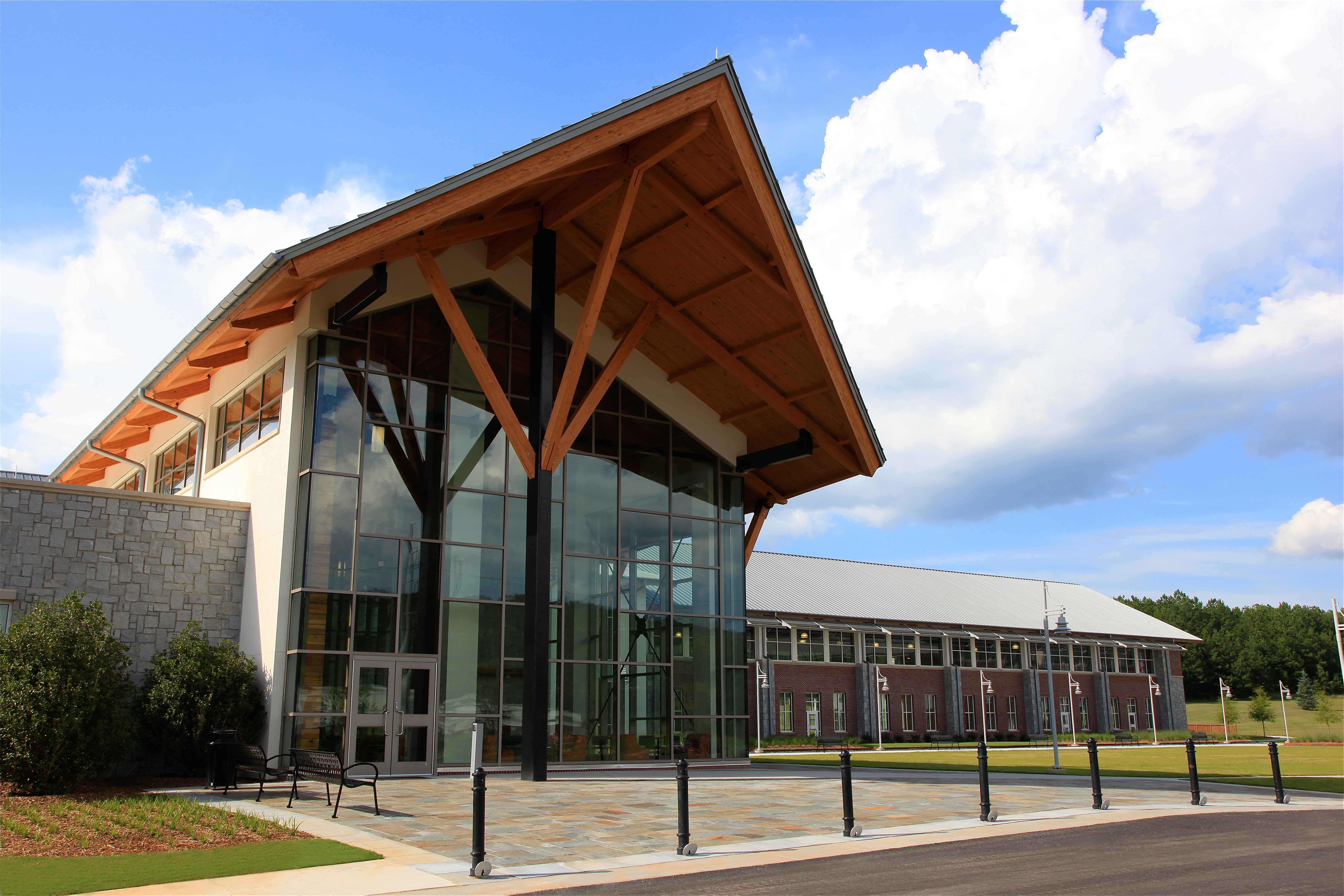 GHC proudly serves Northwest Georgia with five convenient locations. The Cartersville location was opened in 2005. This became GHC's second site following a name change from Floyd College to Georgia Highlands College to reflect the regional nature of its service. It provides students with a full range of resources and activities. Students who attend this site will have access to a 55,000-square-foot student center designed with a mountain lodge feel that matches the original classroom building and has a two-story stone fireplace in the open-air student lounge as its centerpiece. Along with the campus bookstore, the center houses a small café, a game room, a weight and cardio room, two volleyball/basketball courts, and a suspended indoor running track.
Spring semester 2019, the Cartersville Campus officially opened a new academic building which targeted our growing need for STEAM (science, technology, engineering, art, math) classrooms. With five science labs, six computer labs, thirteen general classrooms, and an art studio, students now have access to courses previously unavailable at this site. With a ceiling to floor glass lounge overlooking central campus, students can find a quiet place to relax, study, and take in the breathtaking views of the campus.
The Cartersville location is in Bartow County, a few miles from downtown Cartersville, which is located in the rolling hills north of Atlanta and is home to historic locations, including the Grand Theatre, the Booth Western Art Museum, and the Bartow History Center. Bartow County also holds a 1,200 acre, state-of-the-art sports venue for more than 20 of America's favorite sports called LakePoint. It is one of the largest and most comprehensive youth sports tournament vacation destinations in the world. For more information on the area, please visit: visitcartersvillega.org
GHC's locations serve thousands of students every year. Compared to other colleges, you won't find a better education with a better value anywhere. Even at half the cost of most colleges and universities nationwide, GHC offers several areas of study, including associate, bachelor's, and online degree options. Apply now or if you have any questions contact us through GHC411.
Location & Contact Information
Site Photos & Map
Hours of Operation
Student Services HUB: Monday – Thursday 8:00 AM – 5:30 PM, Friday 8:00 AM – 2:00 PM
Bookstore: Monday – Thursday 8:00 AM – 5:30 PM, Friday 8:00 AM – 12 Noon
Site Instructional Hours are Monday – Thursday 8:00 AM – 10:30 PM, Friday 8:00 AM – 2:00 PM
The Tutorial Center (Room 113) Times Vary:  Tutorial Center Hours
Student Center: Monday – Thursday 6:00 AM – 9:00 PM, Friday 6:00 AM – 5:00 PM, and Saturday 9:00 AM – 3:00 PM
The Cartersville Library hours vary: Cartersville Library Hours
Resources:
A Letter from the Campus Dean:
Leslie Johnson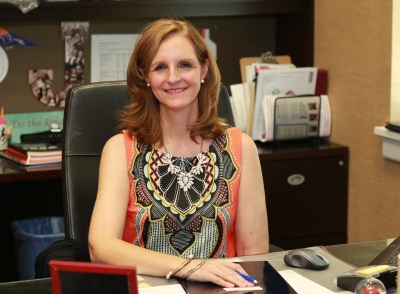 ljohnson@highlands.edu | 678-872-8140
Welcome to Cartersville. We are delighted that you are taking the first step in exploring the numerous opportunities available at the Cartersville site. For over 40 years, Georgia Highlands College has provided a pathway for students entering the University System of Georgia and other four year institutions. Our tuition rates and fees remain one of the lowest in the country. In addition, our class sizes remain small, our schedule is flexible with both day and evening classes and our faculty are dedicated to teaching and learning. We encourage you to come for a visit. Meet our faculty and staff and see firsthand the many services that Georgia Highlands offers to guide you in your academic endeavors and to put you on the road to a successful academic career.
Sincerely,
Leslie Johnson
Campus Dean