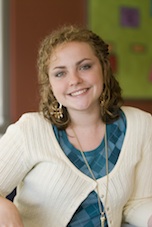 "My life spent at Georgia Highlands for two years was full of excitement, encouragement, and potential! There were so many exceptional programs and classes that I was involved in, some of which included: Fabulous Fridays with Professor Akemon, the summer Geology trip to Wyoming with Billy Morris, Creative Writing, Chief Photographer of the Six Mile Post, Phi Theta Kappa, and many, many more! Georgia Highlands was the perfect transition I needed between high school and moving to a large university, a transition that helped to mold my life as I became an adult entering into the real world!"
– Colleen Fries
Attention: Home School/Non-Accredited High School Graduates and GED Applicants
Applicants who have completed a high school program that is not accredited by a regional accrediting association (such as the Southern Association of Colleges and Schools) or the Georgia Accrediting Commission or from a high school regulated by a public school system and state department of education are required to meet alternative requirements for admission to Georgia Highlands College.  If you fall under this category, please visit the GHC Admissions website to review admissions requirements for Home Schooled and Non-Accredited High School Students.  If you have earned a GED (General Education Diploma) please review the admissions requirements for GED Students.
Admissions Requirements
Traditional Freshman Applicants
Transfer Degree Programs (Associate of Arts and Associate of Science Degrees)
Georgia Highlands College offers two transfer degree programs, with pathways in many areas of study, designed for students who wish to pursue a baccalaureate degree after completing an associate degree.  Please visit the GHC Areas of Study site for a complete listing of degree options and areas of study pathway descriptions.
Freshman applicants desiring entry into a transfer degree program, who are within five years of their high school graduation date, or the graduation date of their appropriate age group, and those within that same range who have not yet earned the equivalent of thirty (30) semester hours of transferable college credit, must meet the following criteria:
Hold a general diploma from a high school that is accredited by a regional accrediting association (such as the Southern Association of Colleges and Schools), or the Georgia Accrediting Commission or from a high school regulated by a public school system and state department of education, as evidenced by submission of an official high school transcript with date of graduation
Have a minimum high school grade point average of 2.0 (as calculated by GHC based on grades earned in English, math, natural science, social science and foreign language coursework)
Meet current learning support placement standards
Be re-admissible to the last college, university or technical school attended (if applicable)
Accredited High School Graduates:
The following admissions requirements are for any student that is a senior currently enrolled in an accredited high school or a student that has already graduated from an accredited high school within the last five years:
2.0 GPA as Calculated by GHC within your college prep curriculum
Required High School Curriculum (RHSC) = 4 English, 4 Mathematics, 4 Natural Sciences, 3 Social Sciences, and 2 Foreign Languages in the same language
Mathematics courses must include Algebra I, Algebra II, Trig or Geometry, and one more above Algebra II (Algebra I part I and Algebra I part II only count as one Math)
Have passed all of your high school graduation exams
Non-Accredited High School Graduates:
Students that have graduated from a non-accredited high school may be considered for admissions at GHC through one of the following options:
By taking the GED and attaining a passing score required by the State of Georgia
By scoring at or above the average SAT I score of the previous year's fall semester first-time freshman class with at least a 450 verbal score and 450 math score, or equivalent ACT scores, and substantiating college preparatory curriculum completion via the SAT II subject exams in English writing, English literature, Mathematics, biology, chemistry or physics, American history and social studies and world history – and achieving designated scores in each area.
Be considered as a Presidential Exception by obtaining a minimum score of 500 in both the SAT I Math and Verbal score or equivalent ACT scores.
By scoring in the top five percent of all students nationally on the SAT I or ACT
Steps to Enrollment
Complete an admissions application and pay the $30 application fee
Request that official high school transcripts be sent to GHC
Request official SAT or ACT scores sent to GHC (not required but can be used for college placement)
Applicants who seek to be classified as in-state for tuition purposes, will be required to provide validation of residency and lawful presence    in both the State of Georgia and the United States.
Have your health care provider complete the GHC Certificate of Immunization Form
Register to take the placement exam through the Check Admissions Status link (if required)
Register to attend Orientation through the Check Admissions Status link (at orientation you will meet with an academic advisor and register for classes)