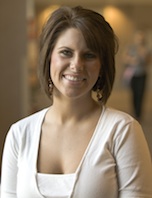 "I love GHC. It was a great starting point for me and really helped develop me as a student and as a person. Looking back on the time I have spent at GHC, I don't think I could have made a better decision." – Brittany VanHorn
Admissions Requirements
Have not been enrolled at GHC for more than one year
Have not been dismissed from another institution since last attending GHC
Steps to Enrollment
Complete a GHC Application for Admission and pay the application fee
Request official transcript(s) from any college, technical school or university that you attended (other than GHC) be sent directly to the GHC Office of Admissions & Registrar, 3175 Cedartown Hwy, Rome, GA 30161
Provide proof of lawful presence
Visit the Check Admissions Status (CAS) link for live status updates to your record

Please allow a minimum processing time of 2 weeks.

Complete placement testing (if applicable) as indicated under the CAS link
After the CAS link shows you have been readmitted (*admission decisions are term specific), e-mail advising@highlands.edu to schedule an advising / registration appointment with an academic advisor.

As a returning student, you are not required to attend orientation; however, you are strongly encouraged to do so. During orientation you will meet with key members of the Georgia Highlands College advising staff and learn how to access your personal student records through Banner/SCORE, the online GHC student information system. You can schedule an orientation session through the Check Admissions Status link.