Student Loans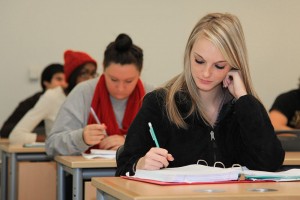 Students who complete the FAFSA (Free Application for Federal Student Aid) application will automatically be offered a Stafford student loan as part of their financial aid award package.
Steps to Accepting a Student Loan
Log into your Banner/SCORE account.
Click on Financial Aid.
Click on Award.
Click on Award for Aid Year and select the current aid year from the drop down menu then select continue.
Click on the Accept Award Offer tab found across the top of the page and accept your loan offer.
Complete Entrance Counseling and sign your Master Promissory Note via https://studentloans.gov/myDirectLoan/index.action
Be sure to read each step carefully and follow all instructions. Loans will not disbursed until ALL three steps have been completed and our office receives confirmation from the Department of Education.
Entrance counseling and master promissory note must be completed to secure your loan. Students must have at least 6 credit hours to receive a student loan.  Should a student fall below halftime enrollment, any disbursed loan funds will be returned to the Department of Education according to federal regulations.
Direct Loans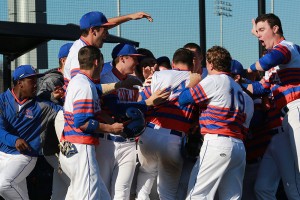 Subsidized Stafford Loan
Subsidized loans are offered to students who demonstrate unmet need based on a student's EFC (Estimated Family Contribution) number and a school's cost of attendance.  Subsidized loans do not accrue any interest while a student is enrolled at least halftime, and students do not have to make any payments on the loan while they are enrolled.  Once a student is no longer enrolled or falls below halftime for a period of 6 months, the loan will enter repayment and begin accruing interest from that point.  Interest rates are fixed but subject to change on an annual basis.
Unsubsidized Stafford Loan
Unsubsidized loans begin accruing interest from the first disbursement.  Students do not have to make payments on the loan while in school; however, they are encouraged to make at least interest-only payments on their Unsubsidized loan.  If a student does not make interest only payments, the loan will enter repayment after a 6 month period of non-enrollment or less-than-halftime status and all accrued interest will be capitalized and added to the principle of the loan.  Interest rates are fixed but are subject to change on an annual basis.
Students have the option of requesting additional loan funds in an Unsubsidized Stafford loan.  The awarding of additional funds is based on a student's dependency status (Dependent/Independent) and their cost of attendance.  Students wishing to receive additional loan funds must complete an Additional Loan Request Form.
Parent PLUS Loan
The Parent PLUS loan is a loan for parents of dependent undergraduate students.  PLUS loan eligibility is based on a credit check performed on the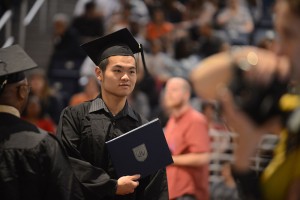 parent borrower.  PLUS repayment begins within 60 days after all loan funds are disbursed on the student's account.  PLUS borrowers can borrow up to the student's cost of attendance less any other financial aid the student is receiving.  PLUS interest rates vary and are subject to change on an annual basis.  Parent borrowers must complete a Parent PLUS application for review. Please make sure that you fill out the Parent PLUS application and not the Graduate PLUS application which is for students pursuing a graduate's degree.
Student Access Loans
The state of Georgia offers a loan program for students who meet the following criteria:
Eligible students must have a graduated from an eligible high school with a 2.5 or 75 GPA in core subjects.
Students must be attending an eligible postsecondary institution.
Students must be Georgia Residents.
Borrower must be U.S. citizen, national or permanent resident of U.S. as defined by Title IV of the Higher Education Act of 1965 as amended.
Students must exhaust all federal aid options before being considered for this loan. The SAL loan is to help students fill the gap between all federal aid and Cost of Attendance.
Click here for answers to some of the frequently asked questions about the program.
Alternative Loans
Private Student Loans (credit-based loans) are also available to students.
Important Information:
Private loans are credit based and may need a co-signer.
Lender notifies our office of pending certification and our office will verify eligible amounts prior to certifying the loan.
Lender will mail Georgia Highlands College a check, once received, the Business Office will contact you.
If certified amount covers your balance due, our office will place a hold on your schedule to protect it through Fee Payment Deadlines.
The two lenders listed below service Georgia Highlands College students: