Requirements
Student MUST graduate from high school with a 3.0 GPA as calculated by the Georgia Student Finance Commission.

Students MUST maintain 3.0 GPA in college.
Beginning Fall 2011 – if a student falls below a 3.0 GPA in college (at a checkpoint), they may only regain the HOPE Scholarship one time.
The HOPE Scholarship will NOT pay for Learning Support classes.
A student may receive the HOPE Scholarship up until:

Student earns a Bachelor's Degree
Student has attempted at any post-secondary institution 127 semester hours
Student has received a total of combined payment of 127 semester hours (from HOPE Scholarship, Accel payments made prior to Fall 2011 and HOPE Grant)

7 YEAR Limit: Students receiving the HOPE Scholarship for the 1st time Summer 2011, or after, have 7 years from the date of HS graduation, Date of GED Test or Date of completion of a Home School Program to receive HOPE Scholarship payment before it expires.

Students who received a HOPE Scholarship payment prior to Summer 2011, the 7 year limit does not apply.
HOPE Will Pay:
$80.00 per credit hour – No Fees or Book Allowance
Amount per credit hour can change from aid year to aid year
HOPE will only pay up to 127 attempted semester hours. Example: You have 126 attempted HOPE semester hours, you will only receive payment for 1 credit hour ($80.00).
HOPE will not pay for Learning Support classes
Applying for HOPE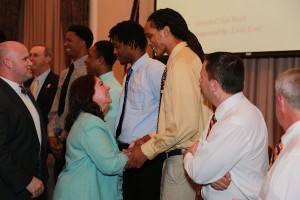 If you think you may be eligible for the HOPE Scholarship, please read the below instructions and information:
Complete a GSFAPP on www.GAcollege411.org
Print off a HOPE Eligibility Review Form and submit it to the Financial Aid Office to be evaluated.
You must have the required GPA minimum for eligibility at the most recent Checkpoint: 30, 60 or 90 attempted semester hours (all degree program courses from all institutions attended are calculated) and maintained the minimum GPA through the End-of-Spring Checkpoints.

"W" and "WF"s are calculated in your total attempted semester hours.

All Final Official Transcripts from all institutions attended must be received and include grades for all courses taken. (Any classes showing In Progress on a transcript will not be evaluated and will delay your evaluation).
New Freshman
You MUST be deemed a Final HOPE Scholar by the state (Georgia Student Finance Commission) based on your High School Transcripts. Our Office does not determine your eligibility. You DO NOT have to submit a HOPE Eligibility Review Form. If you believe you are eligible and you are not showing as eligible on your CHECK MY AID STATUS link in SCORE, or you do not see your HOPE award, please contact our office at (706) 295-6311.
Transfer Students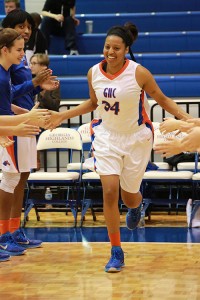 If you are requesting HOPE at GHC you need to complete the HOPE Eligibility Review Form and submit the completed form to the Financial Aid Office. All final transcripts must be received by Admissions and evaluated by the Registrars Office. Students who are transferring to GHC should be prepared to pay in advance and be reimbursed once eligibility is determined.
Transient Students
If you are a GHC student attending another institution as a Transient Student; complete the HOPE Transient Form and submit it to the Office of Financial Aid. Our office will process accordingly and send a HOPE Transient Certification to the Host Institution indicated on the form.
As a Transient Student visiting Georgia Highlands College, your Home Institution submit a HOPE Transient Certificate to us through the state website in order for us to award any HOPE/Zell funds.
Home Schooled Students
Any Home Schooled student seeking HOPE must completed 30 attempted semester hours first. Once you meet 30 attempted semester hours, you must submit a final transcript to GSFC to be evaluated and approved for retroactive pay for the first 30 hours.
To receive the HOPE Scholarship for future semesters after the first 30 attempted semester hours. Please complete the HOPE Eligibility Review Form.
GPA Reviews
Eligibility reviews  are conducted at the 30, 60, 90 attempted semester hour checkpoints and at the end of every spring. If your GPA is below the required minimum at a checkpoint, eligibility will be lost. Three Term Checkpoint is conducted when a student does not attend full-time during the first three semesters. Eligibility will be evaluated after the third semester.
Eligibility can only be regained during 30, 60 or 90 attempted semester hour checkpoints (all institutions attended and courses taken towards a degree program are calculated). A HOPE Eligibility Review Form must be submitted to be evaluated.
After a Second Loss of Eligibility – You Cannot Regain Eligibility