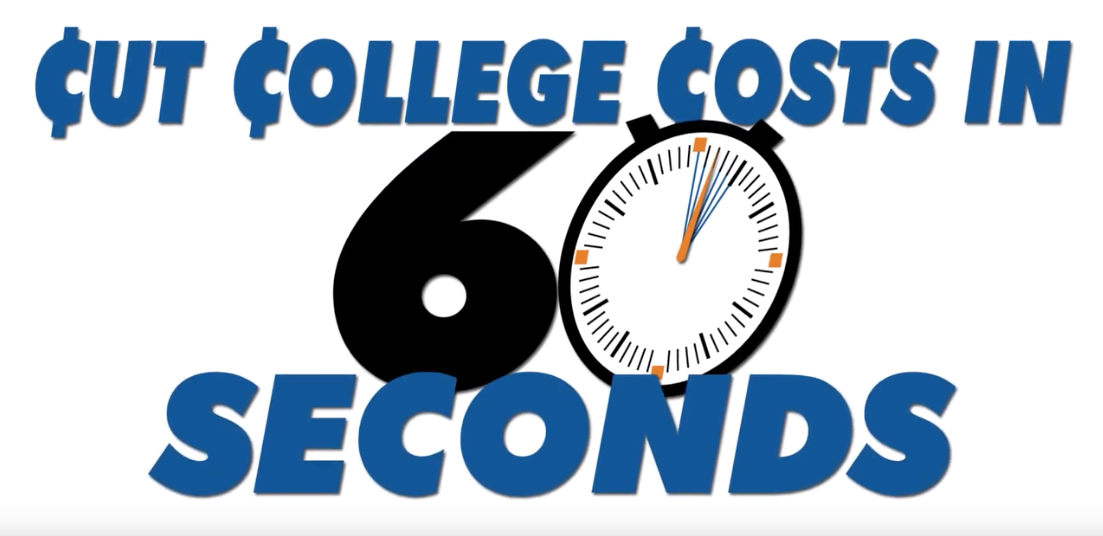 Georgia Highlands College is dedicated to helping students like you graduate career-ready with little to no debt. GHC's "Cut College Costs in 60 Seconds" video series is a helpful way for students across the state and nation to learn the best practices for maximizing a college return on investment! Here's a few tips for #TakingCharge at GHC:
Make the Most of Free, Easy Cash

Each year, college students leave heaps of free, easy cash on the table. And these funds are specifically to help you pay for college. All you have to do is ask. Start by filling out your FAFSA. Then, apply to any state-sponsored scholarship or grant program, like the HOPE scholarship in Georgia, and federal programs like the Pell Grant. Also, don't forget to apply for local scholarships at the college you'll be attending, like the GHC Foundation Scholarships.